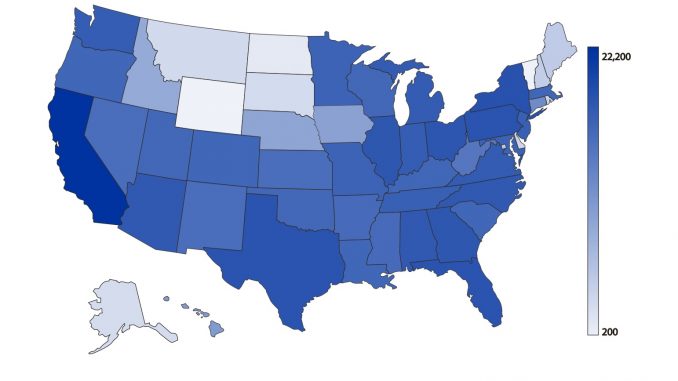 As the debate roars in the US over the transgender bathroom bill, a new report published by the U.C.L.A. School of Law's Williams Institute estimates that one in every 137 American teenagers identifies as transgender.
The report titled "Age of individuals who identify as transgender in the United States" based its results on a survey carried out nationwide, segmenting survey takers by age group, where the highest score of 0.73% was recorded for teenagers (13 to 17 years old), followed by 0.66% for young adults (18 to 24 years old).
In addition, the report says that 1.4 million American adults identify as transgender if asked.
According to the report, the District of Columbia is home to the highest proportion of transgender teenagers with a score of 1.12%, followed by West Virginia (1.04%) and Hawaii (1.01%). The states with the smallest proportion of transgender teenagers are Iowa and Connecticut (0.39%), followed by Montana (0.49%).
The study published in January is an update to the previous estimates given by the same Williams Institute in 2011, which estimated that 0.3% of American adults would identify as transgender. The new numbers show it would actually be twice as much.
In times of hot debates over the protection of transgender students, it is crucial to know what we are talking about, with real numbers. "We want to make sure that policy debates are informed by actual figures," said Jody L. Herman, co-author of the report.