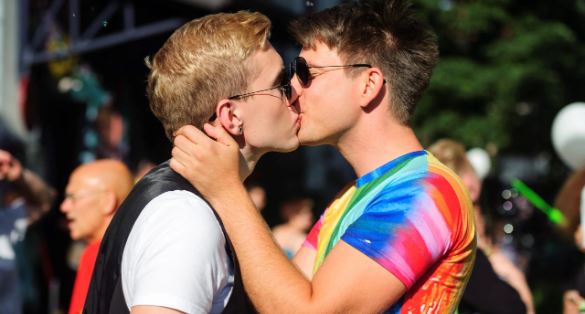 Same-sex couples are now allowed to marry and adopt in Slovenia following a Constitutional Court ruling done in July that was legalized on Tuesday, October 4, by parliament. This makes Slovenia the first among the Eastern European countries and former communist countries to do so.
The law was passed with 48 votes in favor, 29 against, and one abstention.
"With these changes, we are recognizing the rights of same-sex couples that they should have had for a long time", State Secretary Simon Maljevac said to MPs during the amendment presentation.
"Slovenia is finally joining a number of countries in Europe and the world that have already given equal rights to heterosexual and same-sex couples," Maljevac continued.
Though same-sex couples were allowed to do wedding ceremonies since 2017, their marriage was then called a "partnership union". They were given many of the same rights as heterosexual couples, but they were not allowed to adopt children. The amendment above now allows them to be legally recognized as a married couple and allows them the same rights as heterosexual couples including adoption.
The center-right of Slovenia has opposed the ruling, arguing that this law is taking away a child's right to a mother and father. The Slovenian Democratic Party has said that it will rally against the new law.
A lot of Eastern European countries still do not allow same-sex couples to marry. So this is a big step for Slovenia. The implementation of this law is a new hope to inspire other neighboring countries in the region to allow same-sex marriage and the rights that go with it.