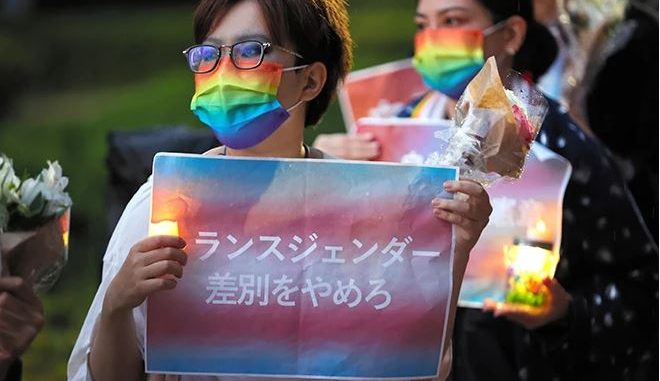 A Japanese transgender woman was awarded compensation at her workplace after recognizing her depression was caused by repeated harassment from her supervisor.
The trans woman was listed as male in her family register but openly expressed to her employer that she identified as female. In Japan, transgender people can only legally change their gender after making an appeal to a family court. They also have to undergo psychiatric evaluation and be surgically sterilized.
Although she had told her boss that she preferred female pronouns, he repeatedly addressed her as "him" and would only change how he called her if she changed her sex on the family register.
The supervisor also told her that she needed to cut her hair and that if she wanted to be considered a feminine person she needed to be more feminine.
The transgender woman was diagnosed with depression in the winter of 2018 and she then took a leave from work. After bringing up her case to the labor standards inspection office, the trans woman's depression was deemed to be an industrial accident. It was acknowledged that the supervisor denied her personality and subjected her to constant mental abuse at the workplace.
The trans woman's company accepted the judgment and has expressed that they will improve conditions for trans women going forward.