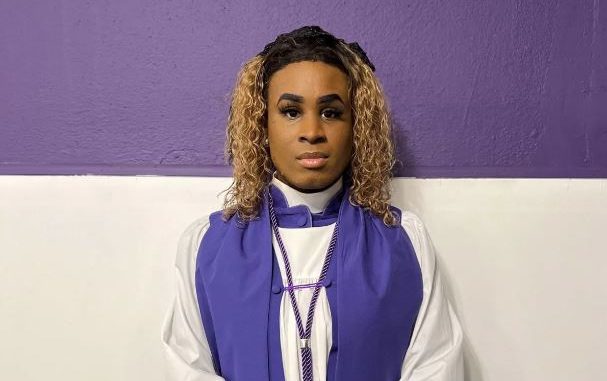 Bishop Dr. Emma Lynn Paris LaBelle, affectionately known as Paris, expressed her purpose among the attendees at a recent Sunday gathering at the True Agape Tabernacle of Praise, stating, "I simply came here today to serve."
LaBelle, who holds a doctorate in Humane Letters, challenges preconceived notions about LGBTQ+ individuals and their place within the realm of faith as a leader. "I wear many hats," she explained. "Rather than requesting a seat at the table, I believe in creating my own table."
Having served in the ministry for several years, LaBelle is a transgender woman whose story recently came into the spotlight through a viral TikTok post. She shared, "I simply wanted to convey that you can embrace your true self and still love God, because God loves you. It was an innocent post, and when I woke up, it had received 38,000 views."
Since then, her post has amassed nearly 1,000,000 views, attracting both supportive and critical comments. LaBelle emphasizes that judging someone solely based on appearances is a misguided approach.
"To understand where I am now, you must grasp the complexities of my life," she shared. "As a child, I spent my years in foster care, moving between 54 different homes over a span of seven years. My parents were both struggling with addiction. Since the age of 13, I have been responsible for raising myself."
"Often, people perceive trans individuals as being invisible or nonexistent. That's simply not true. Sometimes, when we live authentically and unapologetically, it makes people uncomfortable. I've come to understand that discomfort stems from a lack of understanding," she explained. While LaBelle's story may seem unique, surveys indicate that she represents one of many.
LaBelle concludes by stating, "When Jesus sacrificed himself on Calvary, it wasn't solely for a specific group of people; it was for everyone."