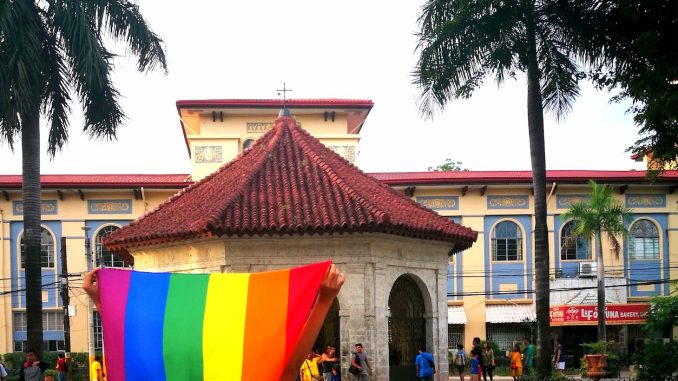 Cebu City, Philippines. Last June 24, 2017, the streets of Cebu City were filled with beautiful colours as members of the LGBTIQ and allies paraded with their colourful costumes while bannering the rainbow flag. It was the first time that the city had a Pride March, and it was entitled "Pabuhagay" which is local language for "outburst".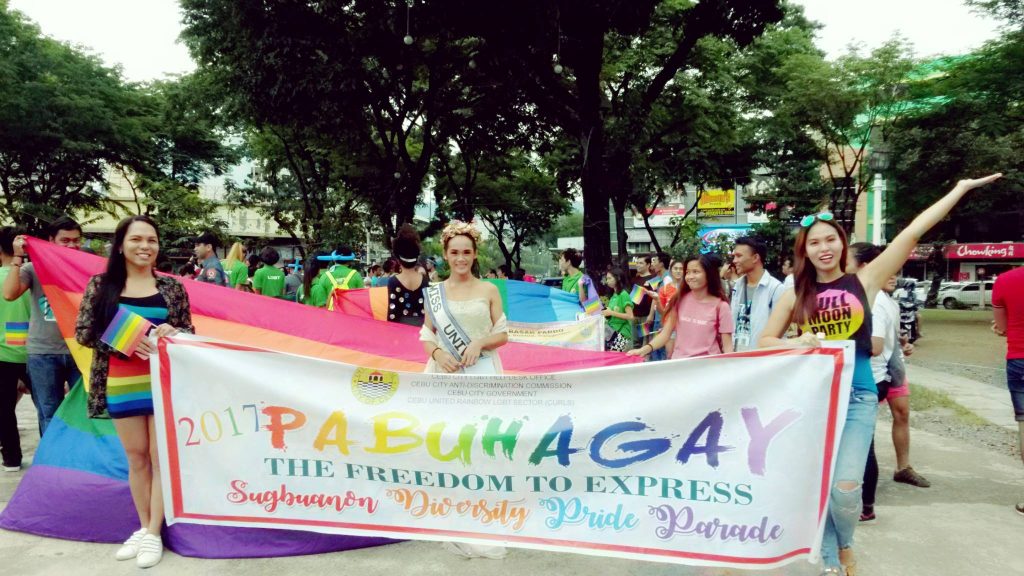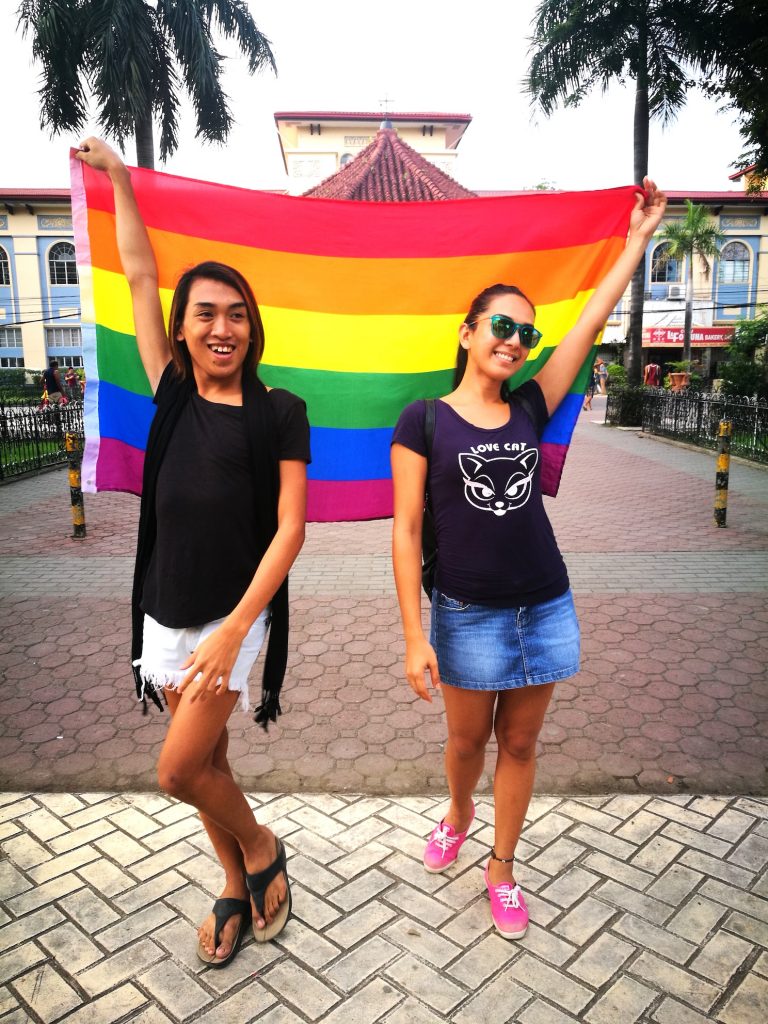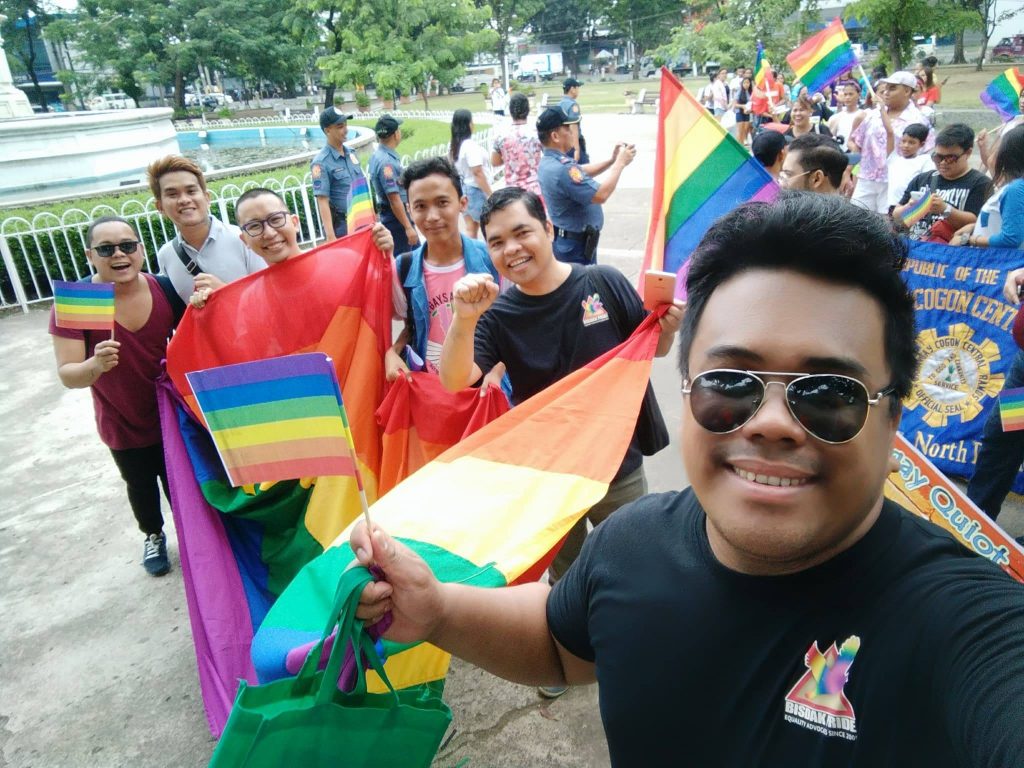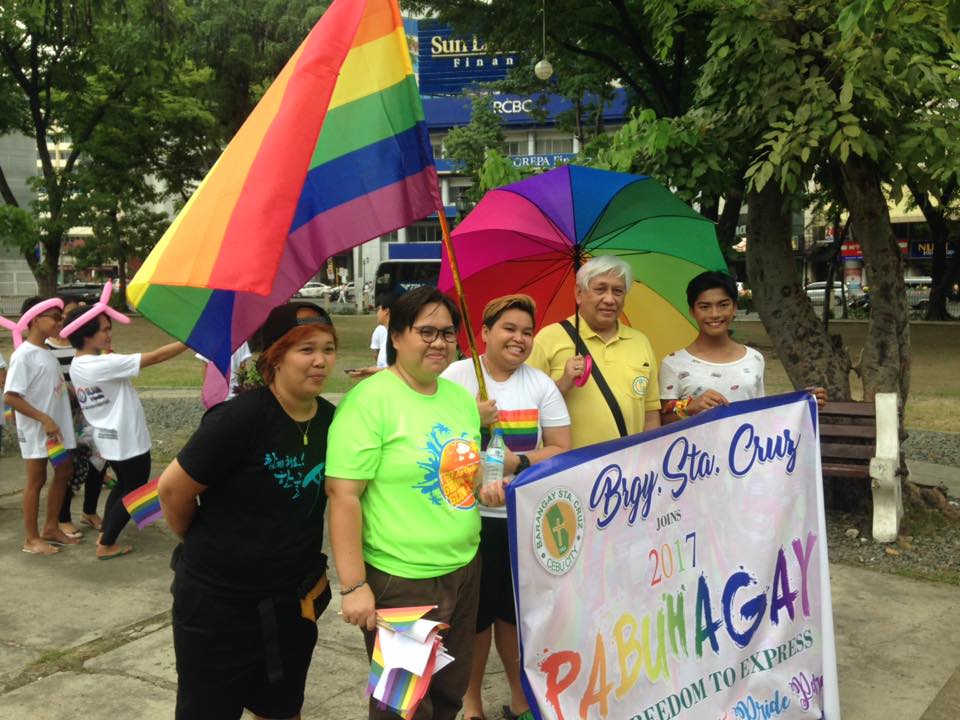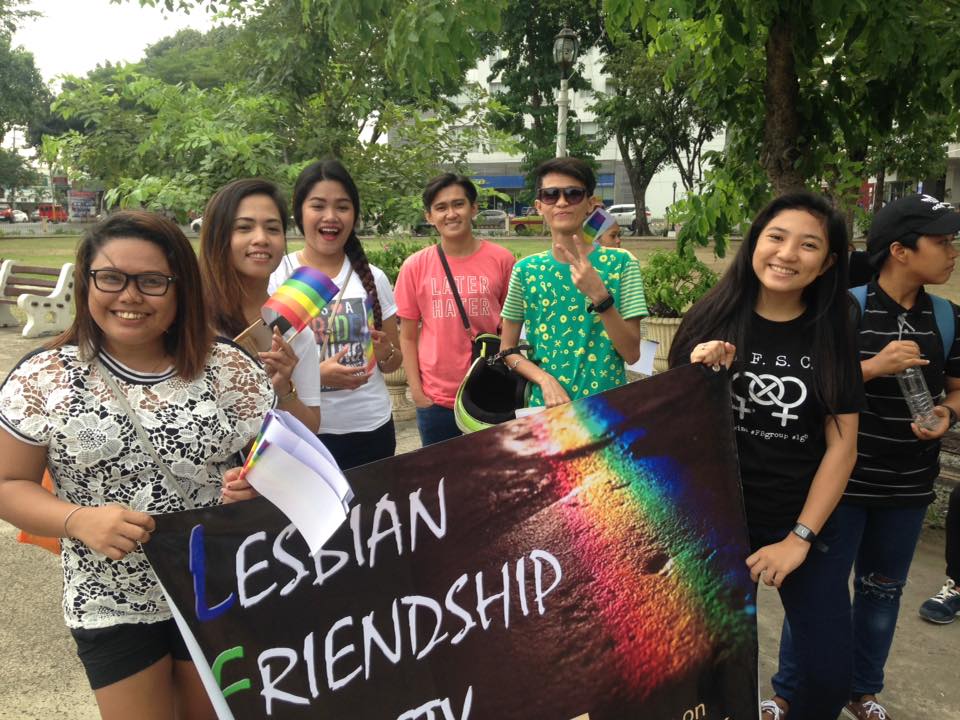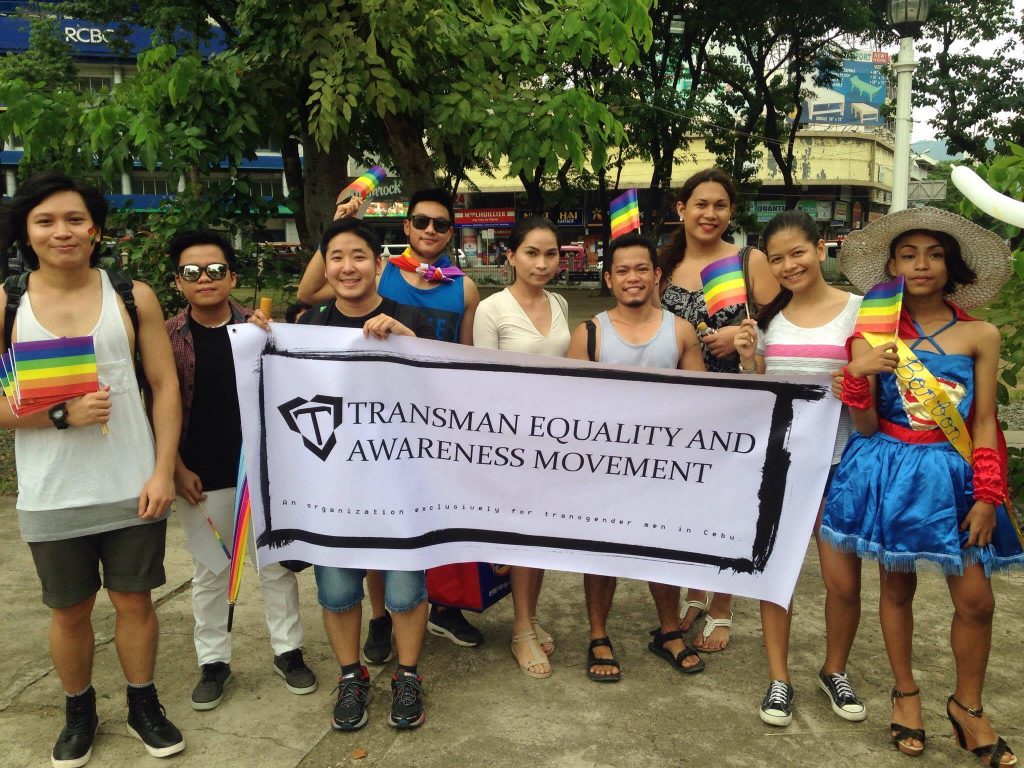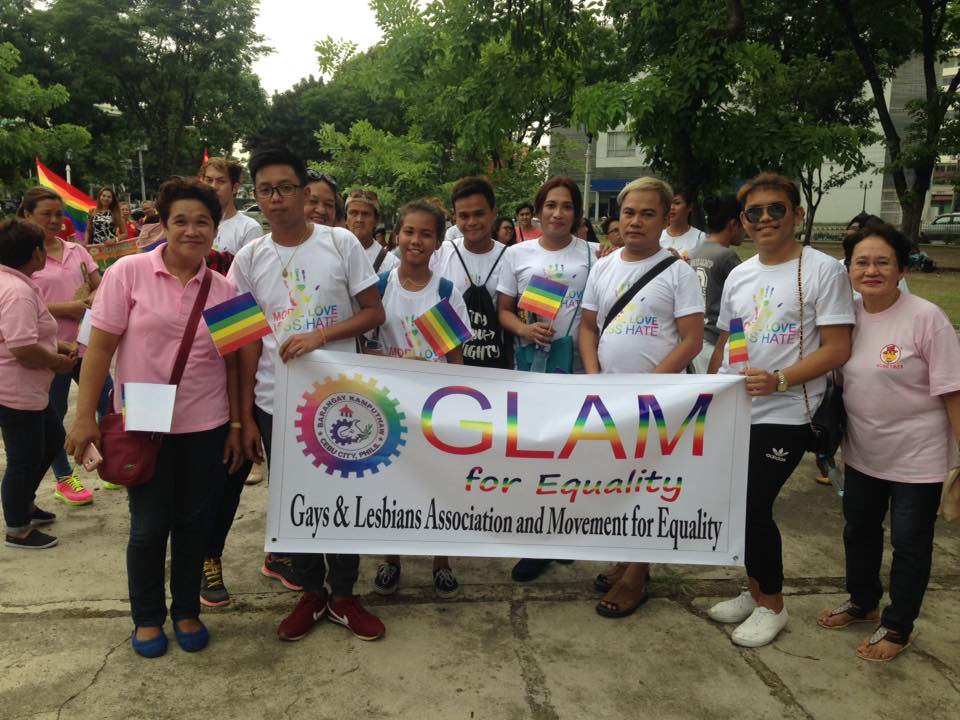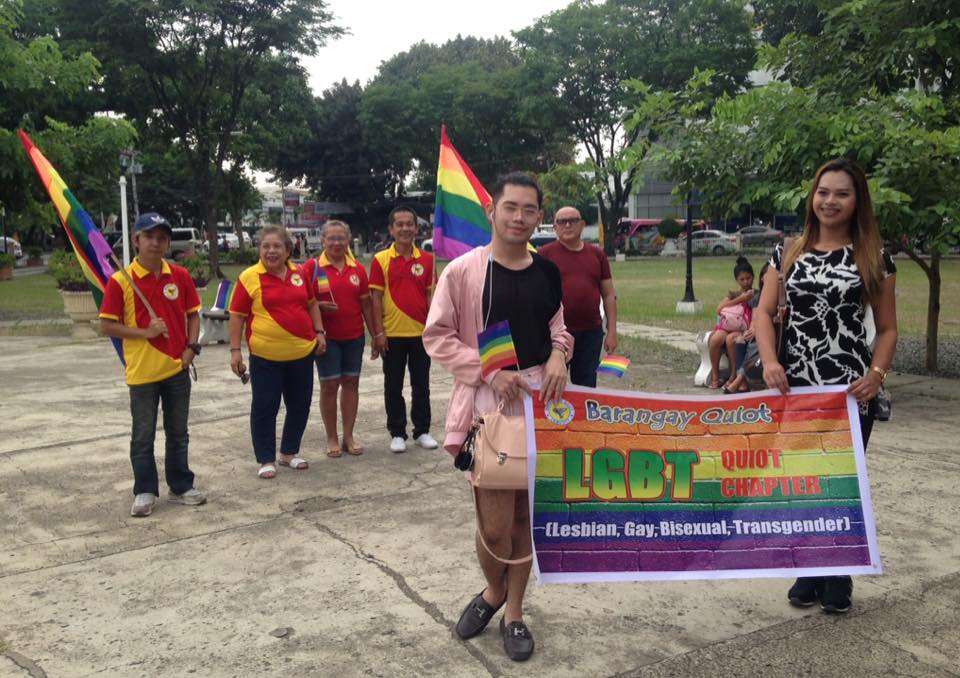 It may be the first time but surely not the last for Cebu City to hold a Pride March, and the event was a success. It was participated by various LGBTIQ and non-LGBTIQ organisations. Here is the full list of the participants: Lesbian Friendship Society Cebu, Barangay Cogon Ramos, Barangay Sambag 2, Cebu Plus, Barangay Mabolo, Barangay Guadalupe, Barangay Tejero, Barangay Pasil, Barangay Hipodromo, Barangay Kamagayan, Barangay San Antonio, Barangay Sto. Niño, Mandaue Pride, Barangay Basak San Nicolas, Barangay Sudlon 2, Barangay Bulacao, Barangay Sawang Calero, Barangay Pit-os, Barangay Kinasang-an, Barangay Busay, Barangay Day-as, Barangay Cogon Pardo, Barangay Suba, Barangay Kamputhaw, Barangay Lahug, Barangay Tinago, Barangay Sapangdaku, Barangay Punta Princessa, Barangay Basak Pardo, Barangay Kalunasan, Barangay Pung-ol Sibugay, Barangay Quiot, Barangay Bonbo,n Barangay Babag, UP Pride SWU PHINMA MIHCA, Barangay Buhisan, Barangay Kalubihan, Barangay Bacayan, Barangay Sta. Cruz, Akbayan Youth, Bisdak Pride, Birkadahan, Barangay Carreta, TEAM.
Everyone gathered at Fuente Osmeña circle and paraded to Plaza Sugbo. Surely the audience was in awe of such colourful outburst but mostly had a positive response as they gave their smile and wave back to the parade.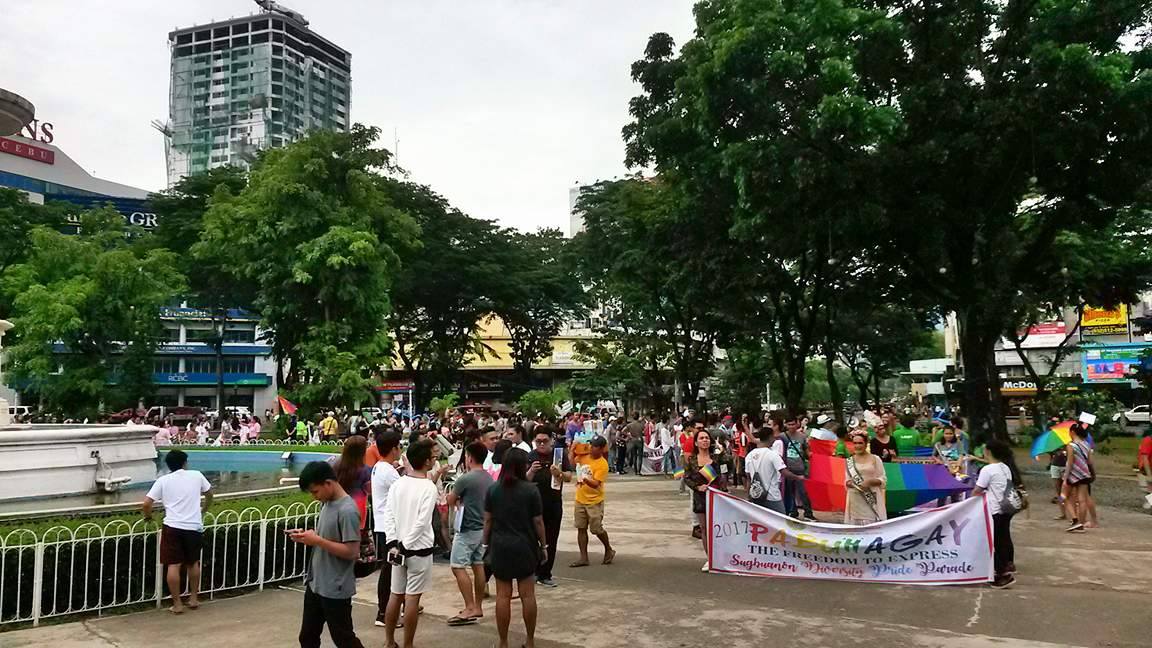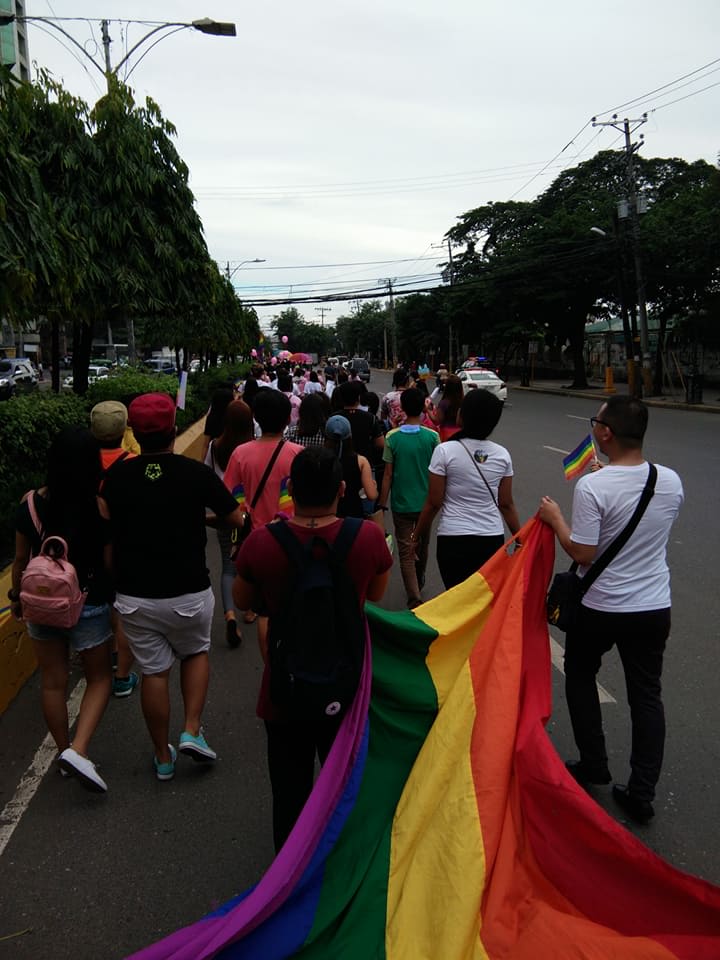 As the parade reached Plaza Sugbo, everyone gathered in front of the Cebu City hall.  The organisers of the parade prepared a short program. LGBTIQ personalties from different organisations were asked to give an inspirational message. The Mayor of Cebu City Tommy Osmeña together with her wife Councillor and Majority floor leader Margot Osmeña were also present during the event. Both gave assurance to the public that they support the LGBTIQ movement in Cebu City, and promise to back up every activities of LGBTIQ that promote awareness.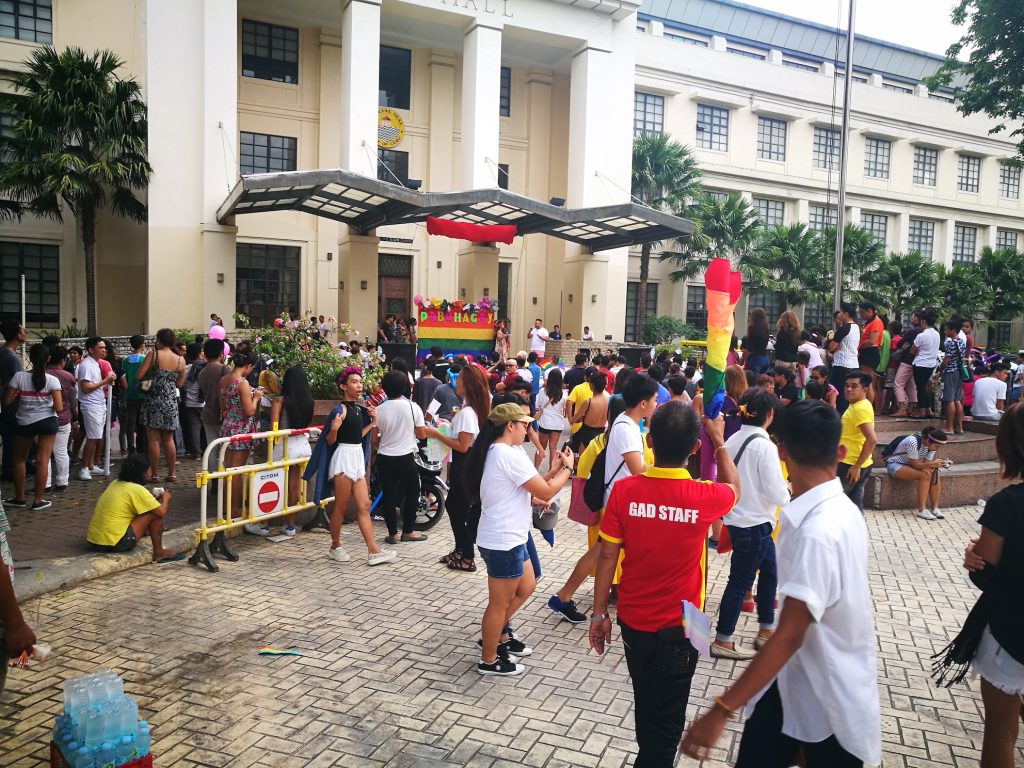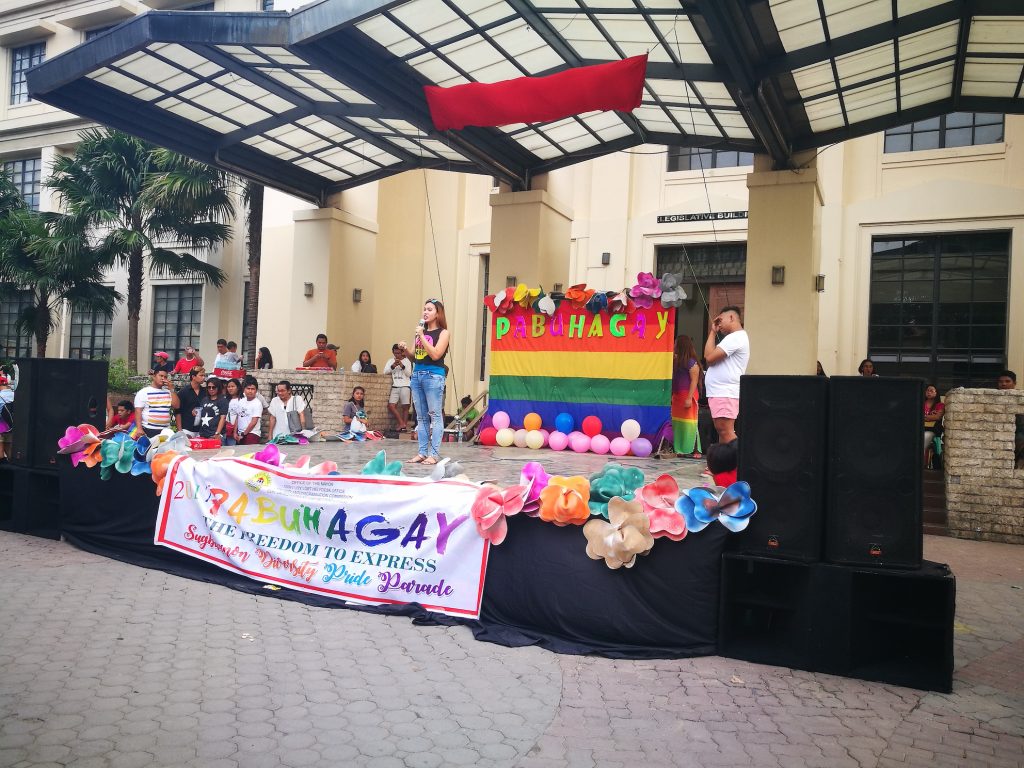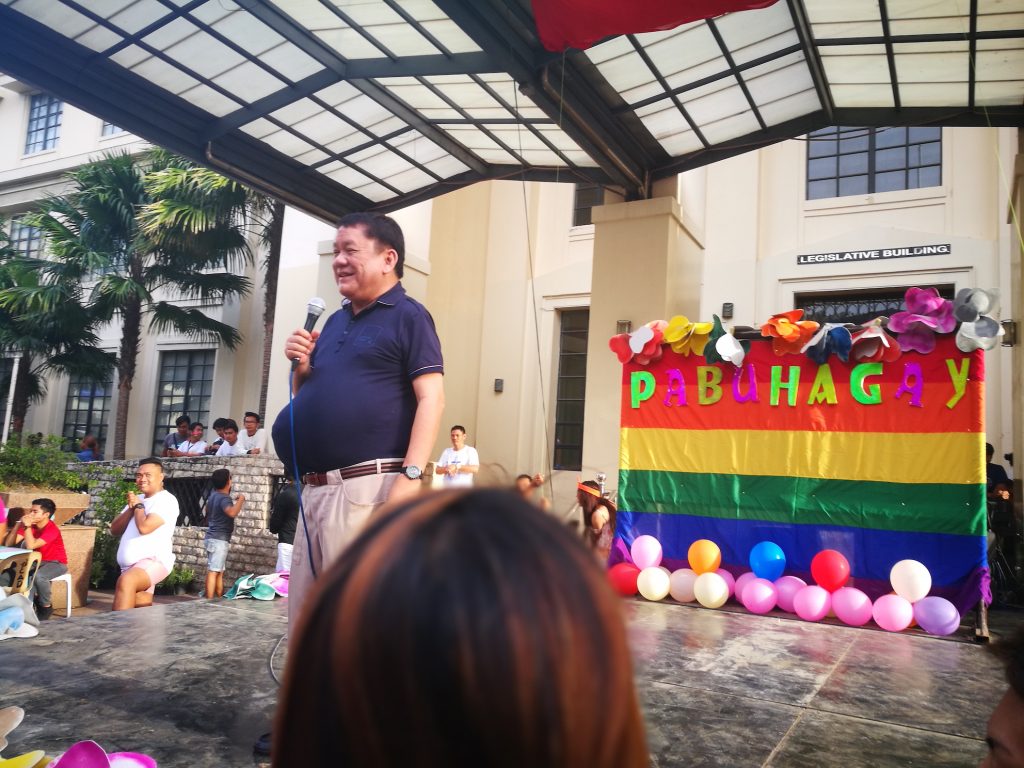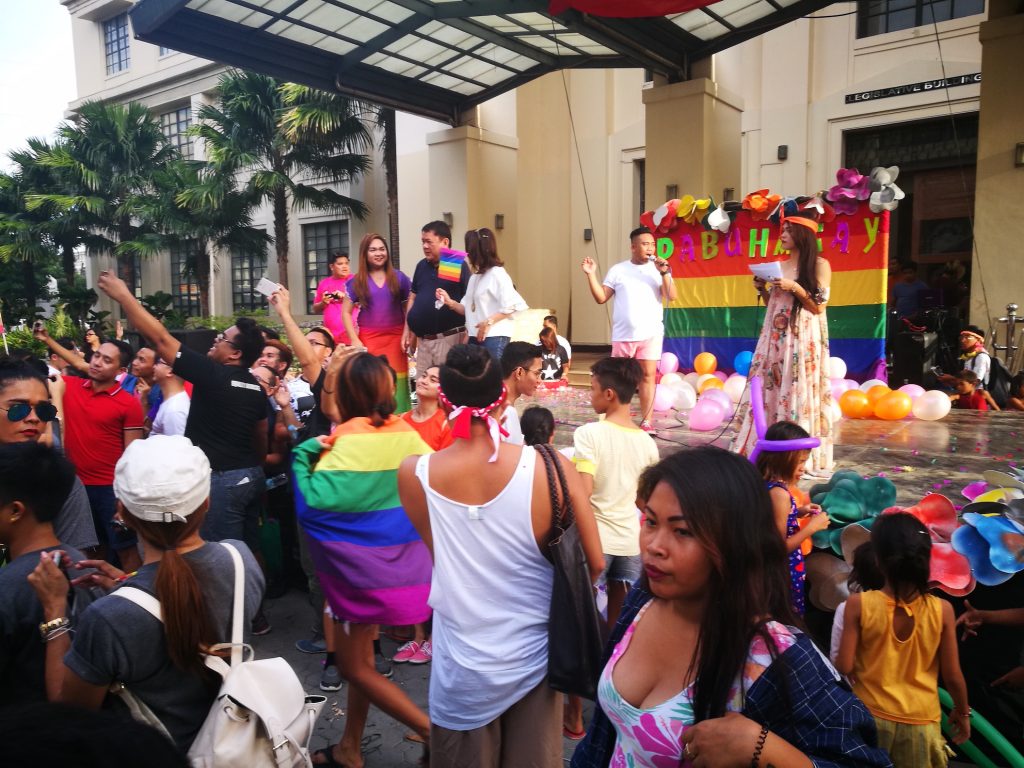 The program was capped with a short variety show, that was participated by young members of the LGBTIQ. The ambiance was full of laughter, and positivity as diversity was being celebrated. These young performers made the whole event extra special.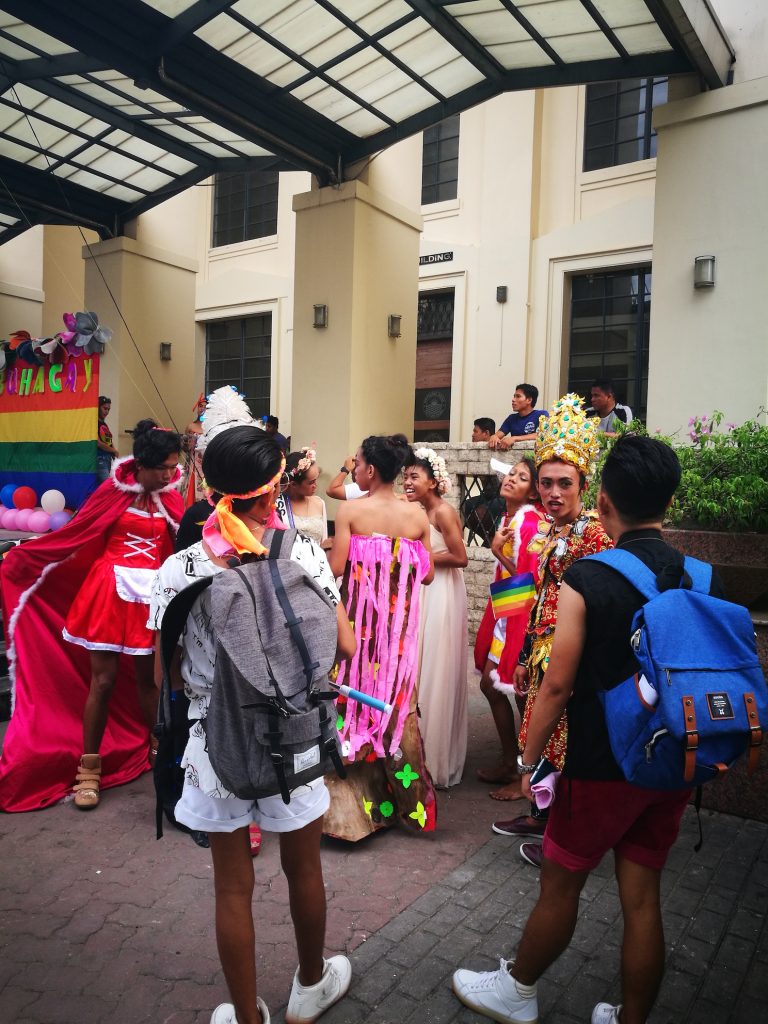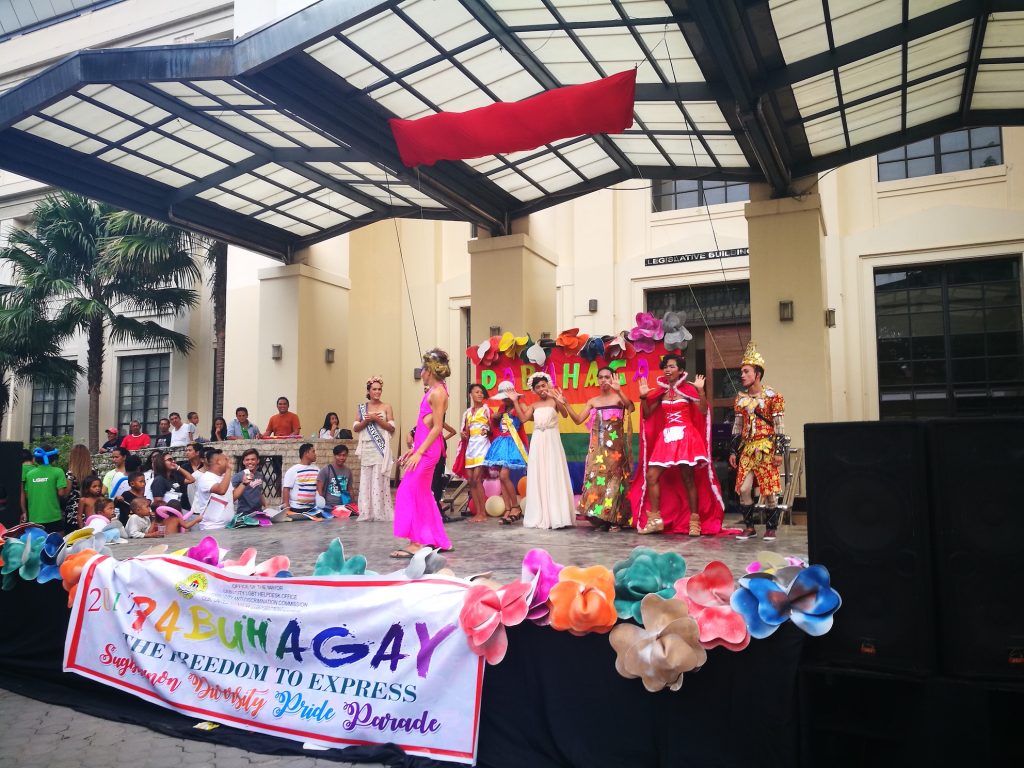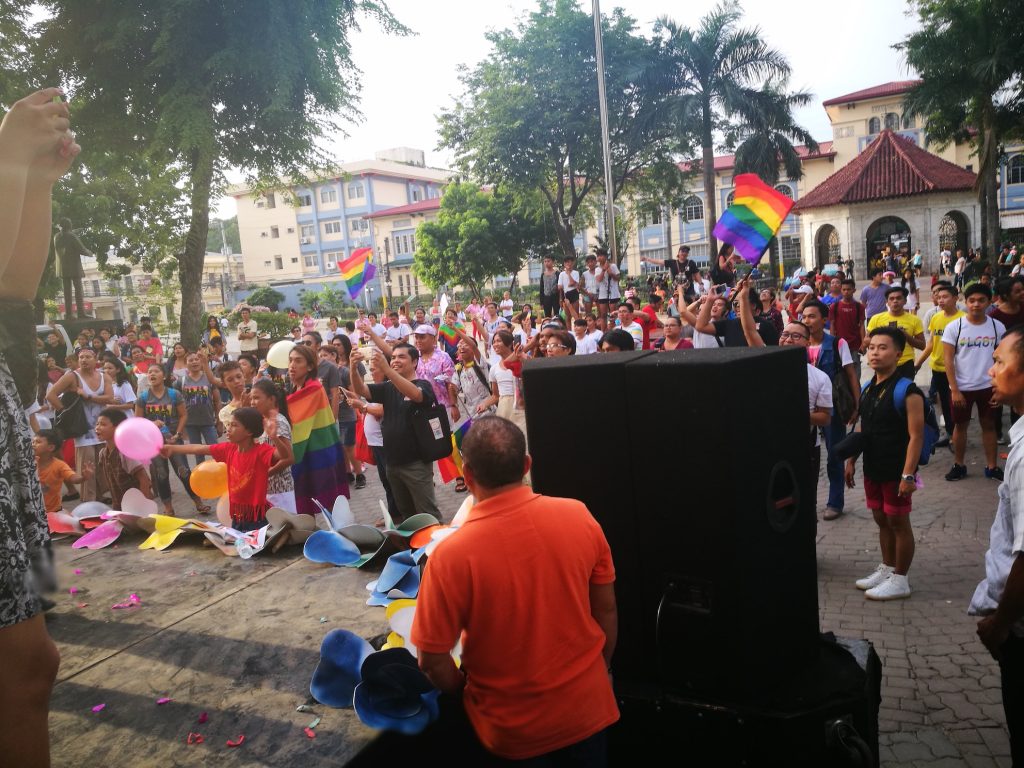 Everyone went home with a smile and so much pride being who they are! This is only the beginning of the Cebu's Pride March,  we are all hopeful that next year will be bigger and bolder. Until next year for Cebu's Pride March!