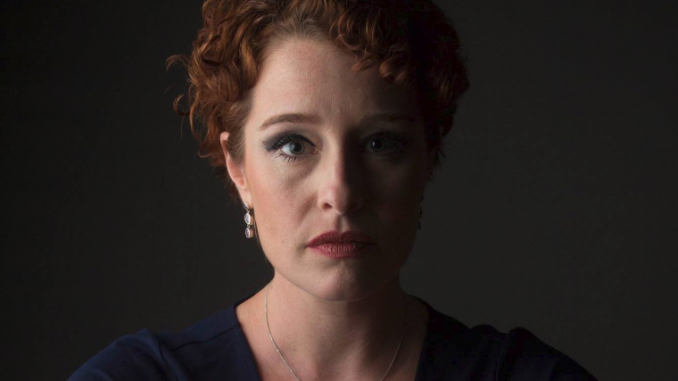 Fiona Dawson — a filmmaker, producer, and writer whose work includes the Emmy-nominated Transgender, at War and in Love — was invited to give the keynote for this year's 25th Transgender Unity Banquet in Houston.
According to OutSmart website on Wednesday, the Transgender Unity Banquet is a fund-raising event where proceeds are used for scholarship, Pride activities, recognition awards, and grants. This year, Dawson is going to discuss during the event her projects focusing on promoting trans rights starting the time she left the city.
She is planning a documentary on transgender members serving in the military amidst Trump's military transgender ban.
In August, Trump directed the Pentagon to draw up a plan banning transgender service members due to rising medical costs and the impact of their presence on military readiness despite numerous studies that contradict such claims.
Dawson stated that the said proposal would have financial consequences and could compromise the country's security.
"There are as many as 15,000 trans individuals who are amongst the great and talented who serve in the military," said Dawson. "Some of them have decades worth of service and many play very critical roles. It cost money to train them. They cannot just suddenly be replaced by new recruits."
In addition, she said that the government will also end up paying 100 times when it is going to push through discharging transgender troops who are currently serving than when it retains them.
A report by the Naval Postgraduate School in Monterrey estimated the cost of discharging transgender members from the military is $960 million compared to the cost of health care for them which is projected to be $8.4 million.
"Whether this new policy is implemented or not, this shows that there is still a lot to do when it comes to changing the hearts and minds of people," Dawson said.
Dawson lived in Houston from 2000 to 2011. Coming out as gay in 2004, she worked for several non-profit organizations like Casa de Esperanza, Houston Area Women's Center, and Bering Omega Community Services as well as social departments at Shell Exploration & Production and BBVA Compass.
Following her passion to produce media, she moved to New York City and then later in Washington D.C.
She started to work for trans people who were banned from serving following the repeal of Don't Ask, Don't Tell  policy in 2010.
"While promoting the repeal of Don't Ask Don't Tell, I noticed that many of us were using the term 'LGBT,' but we did not consider that the 'T' was not actually included," Dawson said. "After its lift, I wanted to continue work that would discriminatory bans."
Together with Jamie Coughlin and Gabe Silverman, Dawson started the TransMilitary project in 2012 with the goal of creating visual media for transgender people in the armed forces. By 2015, the New York Times commissioned Dawson to produce the short opinion documentary, Transgender, at War and In Love, that went on to become a critical success and earned several awards including GLAAD Award in Oustanding Digital Journalism – Multimedia category and a nomination in the 37th Annual News & Documentary Emmy Awards.
She received the White House LGBT Champions of Change award, and the film was the Best Documentary by the White House News Photographers Association.
The documentary is also one of New York Time's most viewed films available online.
The success of the film highlighted the need for more similar projects. With her co-directors, Jamie Coughlin and Gabe Silverman, she is working on her third project, a feature-length documentary on trans service members as a call of action.
While filming the said documentary in 2016, then President Barack Obama lifted the ban against transgender troops.
When Trump took office, it was reversed and Trump instructed the Pentagon to submit a policy regarding the fate of trans service members in active duty in February 21 next year. A U.S. federal court ruled in October 30 that puts a halt on the ban while a lawsuit on the matter is being heard.
"When the ban was lifted, we were on an ultimate high, but with the roll in of this new administration, transgender service members lives are again under threat," Dawson said.
Dawson's film will be shown in January, a month before the deadline set by Trump.