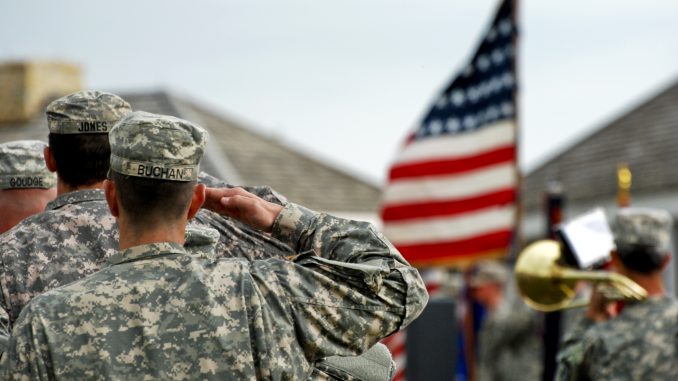 The Pentagon released a new guidance last Friday making it clear that current policies on transgender troops will remain, allowing them to continue serving in the military and to re-enlist in the next few months.
The website Fox 6 Now reported that the Defense Secretary Jim Mattis, in his memo addressed to the top military brass, also said that they will continue receiving any required medical care.
The interim guideline is set to stay in effect until February 21 of next year, as Mattis and the Pentagon were given six months by President Donald Trump to come up with a policy addressing transgender individuals in the military.
Back in July, Trump famously announced a ban of transgender people serving in the US armed forces. He then directed the military a month later to extend an indefinite ban on transgender individuals enlisting in the service, although he left it to Mattis to decide if those who are already serving should be allowed to stay.
Trump's decision brought about questions over the legal standing of transgender soldiers in the service, such as whether the military allowed them to serve openly in 2016 only to throw them out publicly a year later.
The ban has earned widespread opposition and criticism.
Senator John McCain, the Republican chairman of the Senate Armed Forces Committee, said that anyone including transgender individuals, must be allowed to serve if they meet the military readiness and medical fitness standards.
McCain further said, "When less than 1 percent of Americans are volunteering to join the military, we should welcome all those who are willing and able to serve our country,"
Sarah McBride, the National Press Secretary of the Human Rights Campaign, an American LGBT civil rights organization, said that the newly announced guideline clearly showed that there was broad opposition within Congress and military leadership to Donald Trump and Mike Pence's discriminatory attacks on transgender people.
"Donald Trump's erratic July tweets – and the subsequent half-baked orders have left the lives and careers of thousands of transgender service members in question. There is only one right answer here, and that is allowing any person willing and able to serve to do so. And we will not relent in our efforts to make that a reality," McBride continued.
An overwhelming majority of Americans support allowing transgender people to be enlisted in the military. The Public Religion Research Institute, a nonpartisan research organization, reported that nearly two-thirds (64%) of the public favor allowing transgender people to serve.
A study from the Williams Institute, a think-tank of the University of California – Los Angeles law department, estimated that the US Department of Defense is the largest employer of transgender individuals. It also showed that there are thousands of transgender members in the U.S. military who are in active duty, some of them deployed to warzones multiple times. It also showed that there are thousands of transgender solider who have served with honor and distinction, including 134,000 transgender veterans who are alive today.