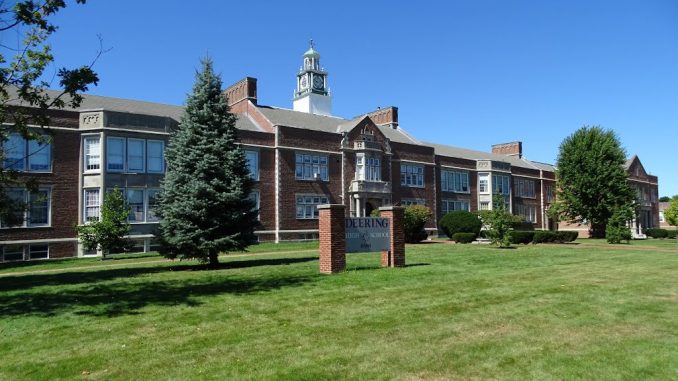 Portland school board adopted the most comprehensive policy for transgender students in the state of Maine.
Education officials voted the policy unanimously on Tuesday.
The guidelines include the staff training on gender identities, adoption of name and pronoun preferred by student, and access to bathroom and locker rooms that correspond to gender identity.
In response to the withdrawal of gender identity as part of the federal law that bans sex discrimination in school, Portland school board is voting to implement a comprehensive transgender policy according to the Press Herald on November 24.
The state guidelines would introduce wide-ranging initiatives for the welfare of transgender students. It would require staff training, compel the use of name and pronoun preferred by student, and allow students to use bathroom and locker rooms that correspond to gender identity.
Schools will also be asked to be on the side of the student when conflicts arise with the wishes of the parents.
Superintendent Xavier Botana stated that the district decided to come up with the guidelines after the administration of President Donald Trump withdrew the Obama-era inclusion of gender identity on federal law that bans sex discrimination in schools named Title IX.
"The community and board members rallied to ensure that we, as a school district committed to equity, made clear our commitment to support our transgender and gender expansive students," he said. "Our equity goals state that (Portland Public Schools) is vigilant in supporting each and every student's particular path to achieving high standards and rooting out systemic or ongoing inequities, and this policy is an effort to do just that."
Students were involved in crafting the policy, including transgender student Alexander Fitzgerald, who said that it was a good official first step.
He further explained, "It's really important to me that I can come here and know my identity will be respected by staff. I feel like I can be myself here."
In addition, the policy outlines rules allowing students to use bathroom and locker rooms that correspond to their identity.
Adoption of the policy
The Press Herald further updated the transgender latest news after the Portland Board of Education voted to adopt the policy on Tuesday.
The unanimous vote was accepted positively by many advocates.
Attorney Mary Bonauto, a Maine lawyer that successfully argued for same-sex couples to marry before the U.S. Supreme Court, said, "This is a watershed moment in the state of Maine."
"This policy is about knocking down walls between our students and their learning and their well-being," Jeanne Crocker, the district's assistant superintendent, said.
"Thank you for a policy that is truly reflective of our priorities. It took courageous leadership to make this happen," Portland High School assistant principal Kathie Marquis-Girard said. "I can't tell you what this will mean for so many students."
Staff training
Fitzgerald, 18 and who studies at Deering High School in his senior year, claimed that everyone will get to understand their rights when the policy is implemented and highlighted the benefits of staff training in particular, pointing out that students will know that they can talk to teachers aside from counsellor or anyone they think will understand their issues.
While teaching staff and school officials are in general supportive, Fitzgerald stated that students are still left explaining about the need for respect in language when dealing with gender issues.
Gender identities
Fitzgerald is co-president of the school's Gender and Sexuality Alliance school club together with Izzy Smith. Smith, also a senior, said that the policy acknowledges gender identities.
"It will help… It will make the process a lot more smooth," Smith said.
Several schools in Portland have adopted transgender policies, including Millinocket that has done so two years ago as a response to Maine Supreme Judicial Court decision that affirmed the right of student use a preferred bathroom that matches with gender identity.
Additionally, the policy covers the use of respectful language not only with regards to transgender students but also to those whose gender identities do not fall under male or female such as nonbinary, queer, genderqueer or gender fluid.
Transgender students
Social worker Chris Salamone of Ocean Avenue Elementary School accepted the policy, sharing his experience of an eight-year old student who transitioned.
"This student said she knew since he was 2 years old that he was female," said Salamone. "We were mostly led by this child and her family."
The exact number of transgender students is uncertain from available state resources. The William Institute of the University of California Los Angeles estimated there are 450 Maine children aged 14 to 17 who identify as transgender.
Gia Drew, Equality Maine program director, said that is going to be a resource not only to students, saying, "It also gives parents something to use, and it gives schools uniformity on how to talk about these issues."
Public health
Social worker Melissa McStay of Deering High School explained that the policy includes a public health component as students who are marginalizes have higher incidence of suicide and self-harm.
"This policy is a message to our staff, youth and faculty that they are accepted and will be supported. This can be lifesaving," she said.