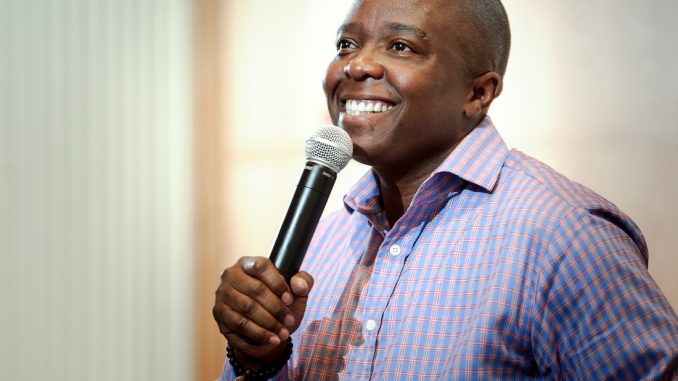 Yance Ford is the first transgender director nominated for the documentary film Strong Island.
Other LGBT films that were given nominations were The Shape of Water, Call Me By Your Name, and Lady Bird.
A Fantastic Woman, Chile's official entry and a story of a transgender woman's journey after the death of a lover, received nomination for best foreign film category.
A documentary filmmaker gained an Oscar nomination for a work investigating the murder of a sibling, becoming the very first openly transgender director to be nominated in history according to transgender  latest news by the NBC last January 23.
Yance Ford's film, Strong Island, was a nominee under the Best Documentary Feature category. Released by Netflix, the film looked into the demise of his brother, William Ford, who was shot to death in 1992.
It was Ford's debut work.
William Ford, who was black and then 24 years old, was killed by a 19-year-old white employee working in an auto body shop. The defendant claimed that the incident was an act of self-defense and an all-white grand jury decided not to bring any charges.
Ford and his partner were happy when they watched the nomination and saw the logo of the film, saying, "We must have been hyperventilating so loudly that we didn't hear Tiffany Haddish and her co-host, but we saw 'Strong Island' on the screen, and as soon as we saw the movie my partner and I lost it."
Ford believed that even after twenty-five years, it is still crucial to address systemic failings in the country's judiciary.
"There's very little difference between what is said of victims today who are unarmed and killed by people who are heavily armed, and what was said about my brother 25 years ago," he said.
In addition, other notable LGBT works were nominated in the Academy Awards according to Seattle Times.
Films with LGBT themes like The Shape of Water, Call Me By Your Name, and Lady Bird received nominations.
Chile's official entry, A Fantastic Woman, was a nominee for best foreign language. A Fantastic Woman, starred by trans woman and actress Daniela Vega and directed by Sebastian Lelio, is a story of a transgender woman whose elderly lover passed away and her journey navigating in a society prejudicial to her identity.
Lelio said, "[The film] was a love story that happens to happen to a transgender woman."
"For me, it has always been a film about the limits to our empathy," the director said. "About what we are willing to allow from others, where we draw the line in terms of which people are legitimate or which acts of love are legitimate or not."
It was hoped that Vega would bag a nomination and would become the first actor who is openly transgender to be given the distinction. Hollywood has been under fire for casting non-trans actors for transgender roles.
For example, Eddie Redmayne's transgender role in The Danish Girl landed him a nomination.
Sarah Kate Ellis, president and CEO of GLAAD, an LGBT-advocacy group, said, "It's a big day for LGBTQ-inclusive films at the Academy Awards. Films like 'The Shape of Water,' 'A Fantastic Woman,' 'Lady Bird,' and 'Call Me By Your Name' not only have complex, detailed, and moving portrayals, but prove that audiences and critics alike are hungry for stories which embrace diversity."
"These important stories move the needle forward on LGBTQ acceptance at a time when media images are often the front lines for marginalized communities," Ellis said.
Transgender people have been nominated in the Oscars for other categories. Angela Morley, a composer, was nominated twice for 1974's The Little Prince and 1976's The Slipper and the Rose.
Additionally, transgender singer Anohni was recently nominated for the song Manta Ray in the documentary Racing Extinction. She boycotted the ceremony when she did not receive any performing slots, an opportunity given to other artists like Lady Gaga, Sam Smith, and the Weeknd.