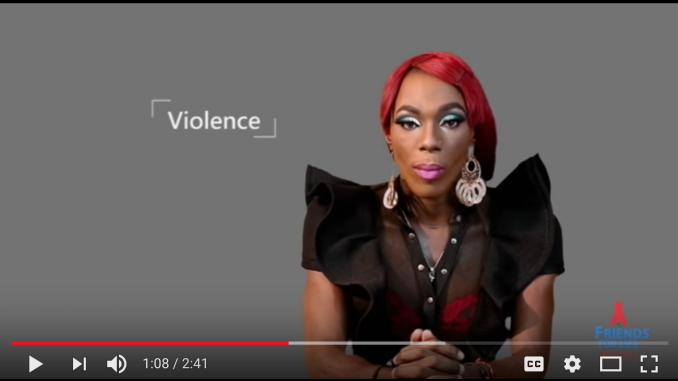 Body of HIV and trans rights advocate Keon Patterson, known as Sasha Fierce, was found near a pile of rubbish at a park in Trinidad and Tobago.
Activists decried the conservative societal attitudes and the country's lack of protection for the LGBT community.
Chief Justice Ivor Archie said that the murder of Fierce highlighted the need for a national conversation regarding gender identities.
The killing of transgender woman and staunch trans rights and HIV advocate Keon Patterson sparked discussion on the conditions of members of LGBT community in Trinidad and Tobago.
According to the transgender news by Global Voices published last Saturday, trans woman Keon Patterson, who goes by the name Sasha Fierce after Beyonce's alter ego, was gunned down by two unidentified men in Nelson Mandela Park, Port of Spain on the evening of December 5.
Fierce was featured in Friends4LifeTT video that discussed the realities transgender people face in the country.
Police investigation, according to additional details by the Newsday website, revealed that two men walked up to her about 10:30pm and shot her multiple times. Her body was found next to the garbage in the park.
Friends took to social media to air out their grief and criticism of the country's lack of protection extended towards members of LGBT population in general and transgender people in particular.
"Friends for life… Why have you gone and left us? Just yesterday evening we were liming. Now look at what happened. How can I bear to believe this?" a friend wrote.
Another said, "Death is so sudden. I enjoyed the years I knew you. You taught me many lessons in my life… Sometimes at my lowest you were there to cheer me up or give me a helping hand, and now you are gone!"
Lara Quentrall-Thomas mourned, "This wonderful human being, who cared so much for others, died for no reason .. other than perhaps, being different. Trinidad has reached a new low."
Chief Justice Ivor Archie, in a speech delivered at the launch of Human rights Development Trinidad and Tobago, said that the country has to have a conversation on discrimination based on sexual orientation or gender identity but it lacks the safe space for such discussions to take place.
"It behoves all of us to constantly enquire and be mindful of whether, as a substantive outcome, genuine equity in treatment is the lived experience of the persons with whom we come into contact every day," the Chief Justice said.
He continued, "The truth is that we still live in a society riven by deep structural inequalities on the basis of sex, race, ability and other prohibited or unstated grounds of discrimination. The beginning of true development must be the kinds of conversations that we are having today."
Deeply held conservative beliefs fuelled based religious affiliation filter into the bias in mainstream and social media, which the Coalition Advocating for Inclusion of Sexual Orientation (CAISO) asserted has added to the violence.
Trinidad and Tobago lagged behind in terms in providing adequate tolerance and protection for people of gender identities other than male or female. For instance, sodomy is a criminal offense.
The High Court in Port of Spain is set to hear a case that challenged the constitutionality of sodomy laws by January next year.