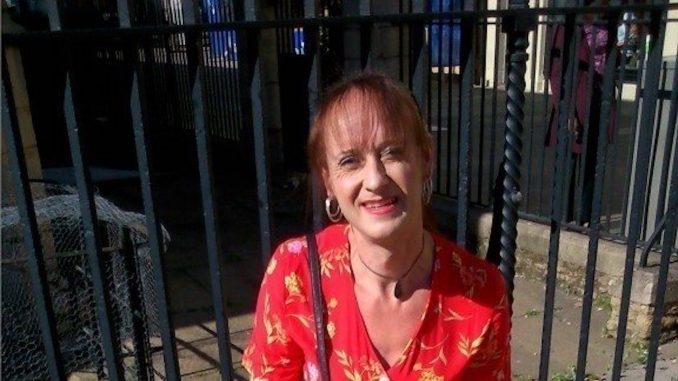 Transgender woman Marie Dean, 50, was on hunger strike in an all-mail prison and said that the government's refusal to accept her gender identity was a nightmare.
In a letter sent to her friends, Dean claimed she was not allowed access to cosmetics such as hair straightener, epilator and make-up.
The Ministry of Justice last year issued guidelines for review of cases of transgender prisoners three days after their arrival in custody to determine where they are best accommodated.
An incarcerated transgender woman in a male prison announced she was ready to die after going on a hunger strike in protest for her continued stay in the facility.
Trans woman Marie Dean, 50, described the refusal of the government of United Kingdom in accepting chosen gender as a woman as a nightmare according to transgender news published The Guardian last January 28.
Dehumanizing condition
Dean is imprisoned and serving indeterminate sentence for public protection (IPP) for over 30 crimes such as voyeurism and burglary. She broke into homes and recording herself donning on underwear of teenage girls. Her offences were described by the judge at her trial as behavior that people would find chilling.
From her cell at HMP Preston, Lancashire, Dean sent a letter to her friends describing what she claimed was a dehumanizing condition.
"I decided yesterday that I don't want to be alive any more. I stopped eating and drinking and should die in about three, maybe four weeks," Dean said in her letter. "I think three [trans] girls have killed themselves now, but I think they did it too quickly."
She referenced Bobby Sands, a prisoner who went on hunger and who died in jail in 1981 and wrote that she would prefer to die than to continue living with her gender identity denied.
"I remember Bobby Sands years ago, not eating and drinking until he died. His belief drove him to succeed," she said.
Transgender plight in prison
Dean's letter came at the heels of four other trans women, who were jailed in male facilities at HMP Doncaster, agreeing to a pact of suicide out of the alleged treatment they received.
One of the four, Jenny Swift, was later found dead hanging in her cell while another claimed that they were subjected to bullying but their complaints were not heard.
Dean accused the jail authorities for denying her access to cosmetics such as hair straighteners, epilators or makeup. Friends and family had not heard from her starting from the day they received the letter, worrying them all the more.
They urged the authorities at the Ministry of Justice to start treating Dean according to her gender in order avoid more tragedy.
"We specifically request that Marie Dean has her identity as a woman immediately returned to her and that it is respected by all staff, to be given back her clothes and her makeup to allow her to maintain her dignity and for her to be moved into the female estate as quickly as possible," their statement demanded. "Leaving her in the male estate will subject her to yet more abuse, distress and transphobic behaviour."
They also claimed that Dean's experience in prison was protracted and traumatizing.
"The truth is it appears that the Ministry of Justice are unwilling to give up judging for themselves what gender a person is regardless as to how long the person has lived in their chosen gender," the statement said. "In Marie Dean's case, her harrowing ordeal has been both long and traumatising, she has now given up and wants to die and it's not surprising."
The Ministry of Justice issued guidelines last year with regards to the treatment appropriate to transgender women, saying that their dignity must be respected.
In addition, it also outlined that their cases be reviewed to determine the best facility they will be best accommodated, and then be permitted except when there is no particular concession of demonstrable risk to safety, three days upon arrival in custody.
Meanwhile in Thailand last year, a little known prison policy segregated prisoners belonging to LGBT community from other inmates.