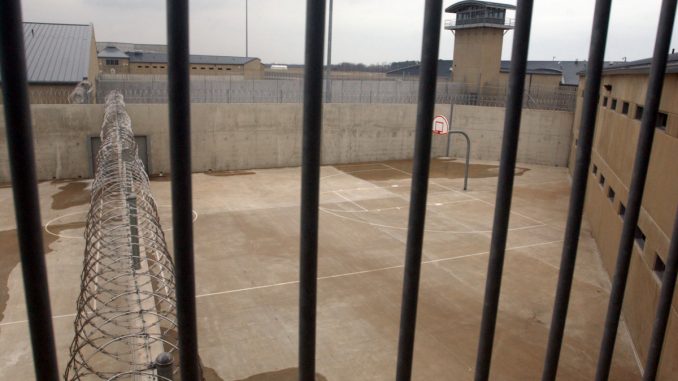 The American Civil Liberties Union (ACLU) of Illinois filed a class action suit in a federal court against Illinois Department of Corrections for what it alleged to be a systematic mistreatment of prisoners suffering from gender dysphoria.
ACLU is representing six transgender inmates whose stories of denial of medically necessary care, delays in providing treatment, and systemic failure in following prevailing medical standards are detailed in the complaint.
The group is not only seeking damages, but hopes for systemic reform in the way trans inmates are treated in prison facilities.
A civil rights group has sued the Illinois Department of Corrections (IDOC) for alleged mistreatment of six transgender inmates according to transgender news article by The Southern Illinoisan website on January 31.
The American Civil Liberties Union (ACLU) of Illinois filed a class action suit in a federal court against the prison facility for what it alleged to be a systematic mistreatment of prisoners suffering from gender dysphoria.
Improper medical treatment
A news release by the ACLU stated that the complaint centered on improper medical treatment.
"The lawsuit details the ways in which prisoners who are transgender suffer extreme harms due to the outright denial of care related to gender dysphoria, inordinate delays in the administration of care when it is provided at all, and systemic failure to follow prevailing medical standards for the treatment of this serious medical condition."
Gender dysphoria is a medical condition recognized by the American Medical Association, the American Psychiatric Association and the American Psychological Association where an individual experiences distress due to a mismatch between gender experienced and expressed and the gender assigned at birth.
The suit said that treatment for the condition includes medically necessary procedures such as social transition, hormone therapy and surgery.
ACLU is representing the case on behalf of Janiah Monroe, Marilyn Melendez, Ebony Stamps, Lydia Heléna Vision, Sora Kuykendall, and Sasha Reed. Furthermore, it has named governor Bruce Rauner, IDOC director John R. Baldwin, IDOC chief of health Services Dr. Steve Meeks, and statewide mental health supervisor Dr. Melvin Hinton as defendants.
Monroe: hunger strike and self-castration
The complaint also provided details of the stories of the plaintiffs.
Monroe, who identified as a woman since she was a young girl and who entered IDOC at age 16, was diagnosed with gender dysphoria by multiple health professionals and was recommended hormone therapy.
At IDOC, she suffered increased distress, went on hunger strike, and attempted self-castration. She also tried to remove sutures from the wounds and refused medicines in the hope that her genitalia will be amputated because of infection.
Monroe alleged she was not provided proper dosage and materials in order to continue her transition.
Stamps: extended orientation
Stamps, on the other hand, had received treatment for gender dysphoria at a young age and started hormone therapy in Chicago Jail in 2013.
After entering IDOC later that year, she went through a long delay before she received hormone therapy.
In addition, she was kept in orientation and away from the other inmates for extended period of time.
"However, Ebony was kept there for much longer, and during this time was denied a cellmate and denied opportunities to interact with the rest of the prison's general population," the suit alleged. "When Ebony asked why she was being kept in isolation, a prison official informed her that as long as she was on hormones, she would be kept in orientation and isolated."
The document also explained that other inmates remained in orientation in not more than a few weeks.
Moaton: deep, dark depression
For Moaton, the stories of Stamps and Monroe were not new as she has had similar experiences.
Moaton had been receiving hormone therapy for 20 years when she was incarcerated at IDOC in 2013.
She said that it took her nine months to begin hormone therapy out of her two and half years of incarceration in IDOC.
"I was pretty much told that that would not be continued and from the person who did the intake, the providers there, pretty much said that they were not comfortable prescribing me the hormones," she said.
As her body began changing back before she began therapy, she increasingly became distressed.
"I was constantly in pain," Moaton said. "The mental part of that was that I endured a lot of depression, like deep, dark depression."
Similar to Monroe's case, when her hormone therapy was finally granted, she was not provided the proper dosage.
"It didn't seem fair," she said. "I felt like it was some sort of punishment for me."
Behind the times
Director of the LGBTQ & HIV Project at the ACLU Illinois John A. Knight said that the process shouldn't be as difficult and claimed that IDOC was way behind the times in terms of its treatment towards its transgender prisoners.
"Their identity as women is, in some sense, being challenged and rejected from the very beginning by being routinely placed in male facilities with all the problems that that creates for these women and then being denied medical treatment and certain kind of treatment at all," Knight said.
Stating that inmates, regardless of gender or crimes they were charged, have the right to proper medical care, he said, "The reality is regardless of why these women are imprisoned, we have a human obligation to provide them with the medical care they need and to keep them safe."
Citing the states New York and California as places with better, although not perfect, treatment for trans inmates, he explained, "Here we are simply entirely denying certain kinds of treatment and we are routinely placing women in male facilities and there are whole range of problems that come with that."
He also went on to characterize the practice as inhuman.
Although the lawsuit was seeking damages, ACLU hoped for systemic reform.
Knight said, "The best decision would be the systemic reform of the way the department of corrections delivers medical care and treats these women and that would involve review of the system by experts in the treatment of gender dysphoria."