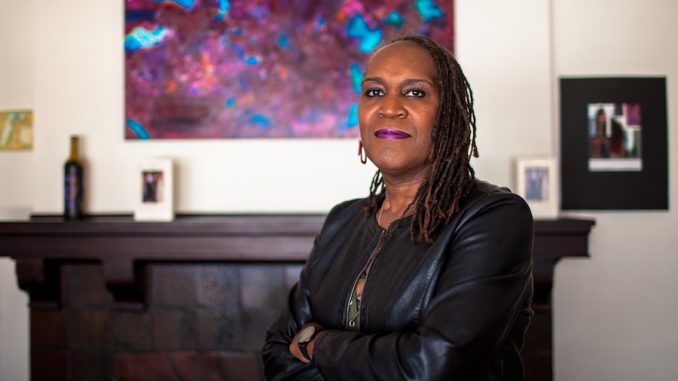 Andrea Jenkins decisively won a seat in Minneapolis City Council, making her the first transgender voted into office in a governing body of a major city and one of the first transgender elected officials of color in the U.S. according to Advocate website yesterday.
Jenkins was voted in the council's Eight Ward, garnering 70 percent of the total votes and besting three other candidates.
She was a policy aide to the departing Council Vice President Elizabeth Glidden and Eighth Ward council member Robert Lilligren. The Minneapolis Star Tribune endorsed her candidacy, citing her qualification and preparedness for the office.
Although the electoral race was non-partisan, candidates like Jenkins can identify with a political party. Running under the Democratic party, she had the support of the Democratic-Farmer-Labor Party and Victory Fund.
Her historic victory was welcomed by Victory Fund president and CEO Aisha Mills who exclaimed, "Andrea Jenkins shattered a glass ceiling tonight – becoming the first out trans woman ever elected to the city council of a major U.S. city. Andrea ran on improving the lives of constituents in her ward, but the significance of her victory for the trans equality movement is undeniable. Americans are growing increasingly aware of trans equality and people, and this win will surely inspire other trans people to run for office and further inclusion in their communities."
When she was an aide to Glidden and Lilligren, she was instrumental in reinvigorating the neighborhood with small businesses and art venues in a way that, she emphasized, is inclusive and must not come at the expense of the poor.
She also helped organize Trans*Equity Summit.
Her campaign during the race included giving attention to developing affordable housing, raising minimum wage, addressing youth violence as a matter of public health and providing support to minority artists.
Among Jenkin's credentials are her being a historian with the Transgender Oral History Project in University of Minnesota as a well as a poet, prose author, and performance artist.
Also in Minneapolis, Philippe Cunningham, a trans man of color, was voted a seat in the Fourth Ward that made him the second transgender elected official in a city council.
With his campaign being supported by the transgender political action committee Breakthrough, Cunningham defeated 20-year incumbent Barb Johnson.
"Today is an historic day for all trans people and especially trans people of color.  We have elected two brilliant, black candidates to the Minneapolis City Council — our co-founder, Andrea Jenkins — and Phillipe Cunningham. And it was the nation's only trans focused PAC, led by a majority of people of color that made those victories happen," Breakthrough fund national co-chair Danni Askini said in a statement. "Our goal was to not just elect Andrea and Phillipe but to permanently expand the electorate by focusing on poor, working class voters with mid-to low voting propensity scores."
Other transgender candidates have also won huge victories. Danica Roem, a transgender woman, was elected into the Virginia House of Delegates and became the first ever transgender state legislator. Lisa Middleton became the first transgender individual voted to a non-judicial position in Palm Springs, California.