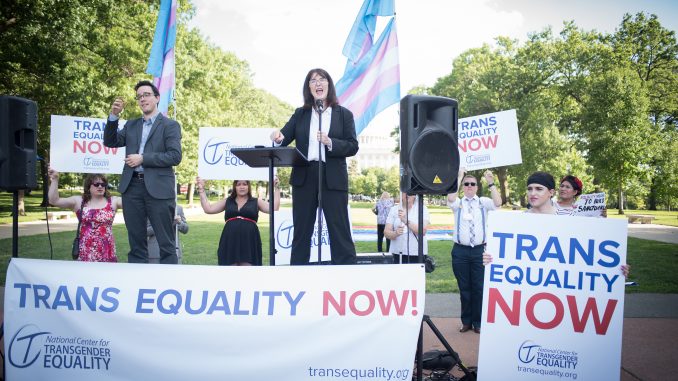 Transgender job-hunters, particularly those who are just starting their transition, worried that they will be judged during interviews.
In addition, they are anxious that giving out references might cause to them be "outed".
The job fair, organized by Hamilton resident Karl Andrus, is hoped to assist transgender applicants break barriers in hunting for a job.
While there are several financially successfully transgender people, many still remain fearful of judgement during job interviews particularly when they're just starting their transition. They are also worried that giving references might cause them to be "outed" as transgender.
These are the struggles of transgender job-hunters that prompted Karl Andrus, resident of Hamilton in the city of Ontario, Canada, to organize the Open Doors Job Fair on February 5. It would be held in NGen Youth Centre.
Element of insecurity
According to the transgender latest news by CBC on February 2, it is designed to help transgender and gender non-conforming individuals in landing their chosen career.
Andrus will be assisted by award-winning poet, activist, and transgender woman Autumn Getty.
Despite having authored two books, receiving nomination for the Premier's Award for Excellence in the Arts, facilitating support groups, speaking in city council chambers, and co-editing the Claremont Review, Getty was jobless.
She shared the fear transgender people have when applying for jobs.
"The initial thing is like, 'are people going to make fun of me when I go in?'" she said. "When you send in the resume, are you going to have to tell them that you're transgender so they're not shocked when you show up and it negatively affects the interview?"
Furthermore, she said trans people would feel more anxiety than other applicants.
"Obviously when you're applying for a job, there's an element of insecurity because you're in that role of asking for something and having to prove yourself to an interviewer," Getty said. "I feel like with trans people … there's an added anxiety about whether the employer is really open to hiring transgender people."
Community engagement
Andus said that the event would help transgender job-hunters in breaking barriers in employment and was born from a project in a community engagement course taken from City School of Mohawk.
The job fair would feature a makeup artist, clothes for job interviews, and professional photographer to take pictures for profiles. Participants will also be able to receive assistance in improving their resume.
In addition, trans-friendly companies would be present including City of Hamilton, Good Shepherd, Carmen's and Mohawk College.
Also helping the activity was PATH Employment. Tara Aronson, manager of employment services, said that it is hoped that the job fair would become an annual event.
"These employers will meet job hunters face to face," Aronson said. "They'll see their skills and experience, and the abilities they have."