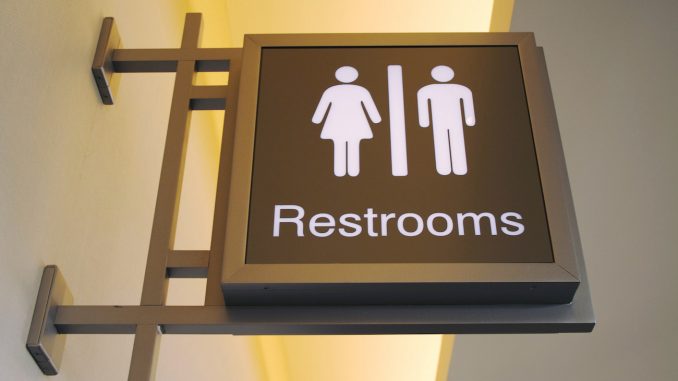 Tanesh Nuttal, 52, transgender woman, alleged that a city employee discriminated against her for refusing to let her use a women's restroom when she was attending a training program within the city premises.
California's Department of Fair Employment and Housing filed a lawsuit against the city on her behalf.
Nuttal was emotionally distraught from the experience, suffered a nervous breakdown, and lost her job.
A state agency of California has filed a suit against the city of San Francisco over an alleged discrimination against a transgender woman who was refused access to a restroom that matched her gender identity.
According to the transgender news published by the website SFGate on February 12, California's Department of Fair Employment and Housing filed a lawsuit in San Francisco Superior Court last week against the city on behalf of trans woman Tanesh Nutall.
Access to restroom
Nuttal, 52, said that a city employee barred her from using the women's restroom and cussed at her while she was participating in a training session within the city premises.
Working as an AIDS educator and transgender program manager for the San Francisco AIDS Foundation at the time of the incident, she said that she suffered trauma from the experience, experienced a nervous breakdown, and lost her job.
The lawsuit described that Nuttal was then attending a training program of the city's Public Health Department on working with impoverished or traumatized clients held at a city building located in 25 Van Ness Avenue last February, 2016.
When she went to use the restroom during a break, she saw a woman about to use the facility and requested that she hold the door.
"No, this is a women's restroom," the woman told her and quickly shut the door. The lawsuit said that the woman worked for the city's Department of Police Accountability.
Nuttal then asked help from instructor and private consultant Natalie Thoreson. Going back to the restroom, they met the same woman who was about to leave.
"Yes, this is a women's restroom, and that is a f— man," the woman told Thoreson. She then described Nuttal a "f— freak."
The court document revealed that Thoreson told the woman that her behavior was unacceptable, but the woman ran down the hall when asked for her name.
An office manager and a security guard denied their request to identify the woman. Instead, Nuttal was given a piece of paper and was told to make a formal complaint.
Lawsuit against the city
According to Transgender Law Center, who represented Nuttal, the San Francisco Human Rights Commission did not pursue any investigation after Nuttal lodged a complaint. The commission said they were told by the City Attorney Dennis Herrera's office that the commission did not have jurisdiction in investigating a city agency.
Traumatized, Nuttal was emotionally distressed and lost her job with the AIDS Foundation in April 2017. She had to leave the city together with her husband as she couldn't afford housing.
"As a transgender person, I heard about San Francisco my whole life and moving there felt like I'd finally found home," Nutall said. "So I was devastated and crushed when a representative of my new city stopped me from using the bathroom and called me a freak. Everywhere I went after that, I saw her face and heard her voice and I started believing that what she said about me was true."
The City Attorney spokesperson, John Cote, claimed that the woman no longer is connected with the department. No further details regarding her departure were disclosed.
"San Francisco respects the rights of all individuals, and the department apologized to Ms. Nutall after the incident and provided additional training to the now former employee in question," Coté said. "But it is our understanding that the factual allegations are not entirely accurate, and that the former employee did not violate Ms. Nutall's protected rights."