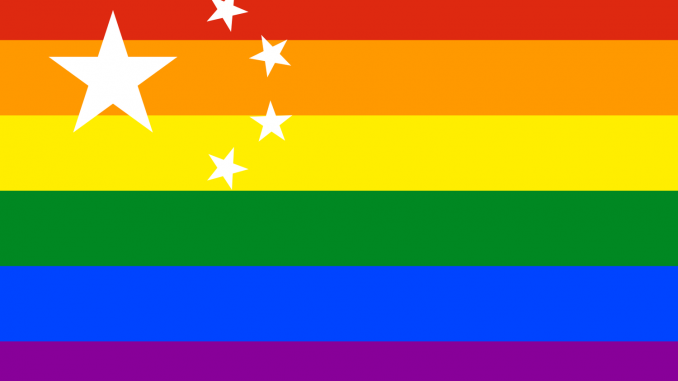 A Beijing court ruled in favor of a trans woman for being wrongfully terminated after she had sex reassignment surgery.
Beijing DangDang Information Technology Co. Ltd. fired Gao Moumou, who worked as a product director for the company after she took two months of leave for surgery in 2018. But less than 3 months after her surgery, the company fired Gao on September 6, 2018, on the premise of "continuous absenteeism".
Gao, however, thought that she was being unjustly terminated because of transphobia since her company initially approved her request for medical leave.
In a landmark decision in court, Gao could reinstate her labor contract with her employer, and the company was to pay her compensation of 120,000 yuan ($17,069). Other rights awarded to Gao by the court were the use of the women's toilet and anti-discrimination practices in the workplace.
Though this ruling happened in January 2020, the news of this only started circulating in July which generated 380m views on China's microblog, Weibo.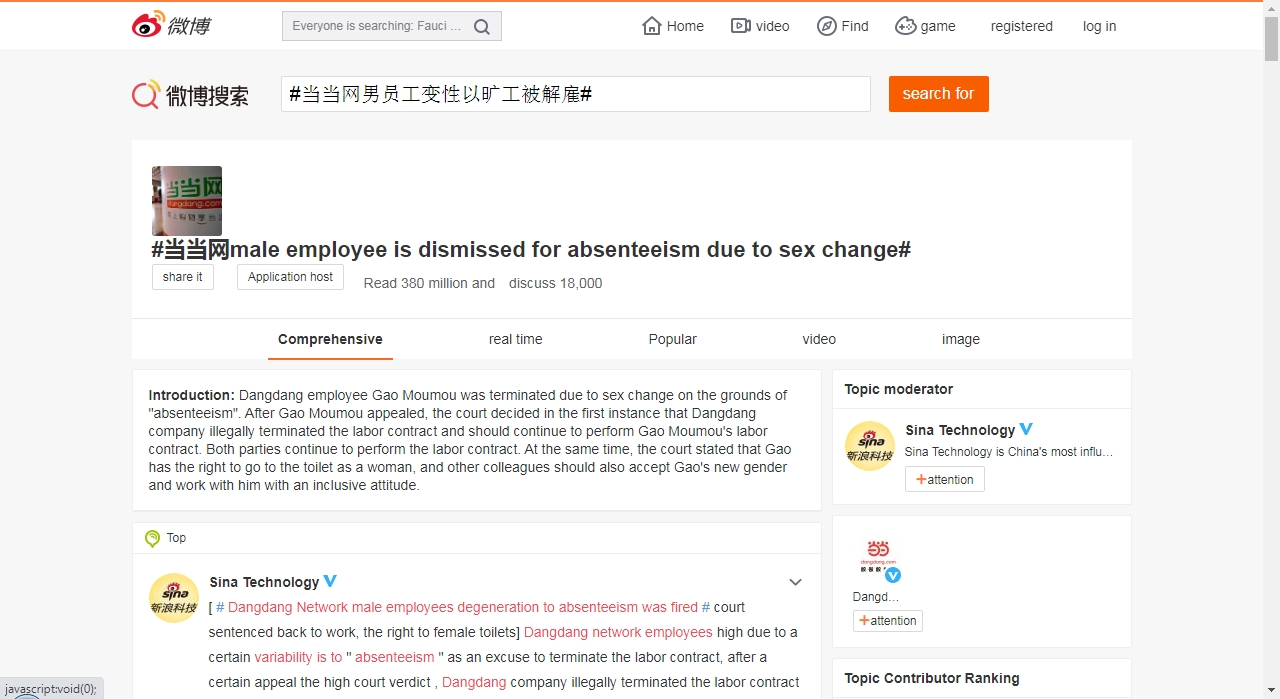 Many were surprised at the court's decision since gay and transgender individuals are not protected from discrimination in the workplace according to Chinese employment laws. However sex discrimination is illegal. Gao might have had an upper hand in court since in her termination letter by the company she was referred to as "Mr" and was stated to be mentally ill.
"We are used to understanding society based on our understanding of biological gender, but there are still those who express their gender identities based on their own life experiences. For this persistent social expression, we often need to reexamine and re-understand, which can take a long time. But in fact more and more people choose to be more inclusive and it is necessary for us to gradually change our attitudes," the court wrote.