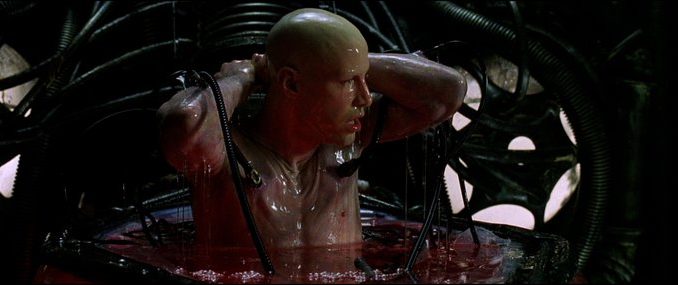 For most people, this might come as a surprise. But for Lilly Wachowski, one of the co-directors of the trilogy, it was the intended message that The Matrix films are about being transgender.
"That was the original intention but the world wasn't quite ready," say Lilly in an interview. Though fans have been speculating the meaning behind the movies, Lilly only confirmed the theory to Netflix as of late.
Lilly Wachowski and her sister Lana are both transgender and were co-directors of The Matrix. Both of them came out as trans several years after the release of the film.
Many of the scenes in the movie hinted at metaphors of trans experiences or narratives. For those who haven't seen the movie yet, spoilers ahead.
"The Matrix stuff was all about the desire for transformation but it was all coming from a closeted point of view.
"We had the character of Switch – who was a character who would be a man in the real world and then a woman in the Matrix," Lilly expressed. She also mentioned how she wasn't aware of "how present my transness was in the background of my brain as we were writing" The Matrix.
Neo, who is also a character of the film, was given the choice of a red pill where he gets to see reality or the blue one which keeps him from the truth. This scene was an allegory to hormone therapy.
"I'm glad that it has gotten out," she said. "They come up to me and say these movies saved my life. I'm grateful I can be throwing them a rope to help them along their journey," said Lilly.
The Matrix 4 will feature the original cast members Keanu Reeves and Carrie-Anne Moss. Filming started in February of this year and is directed by Lana Wachowski. The film is set for release by 2022.