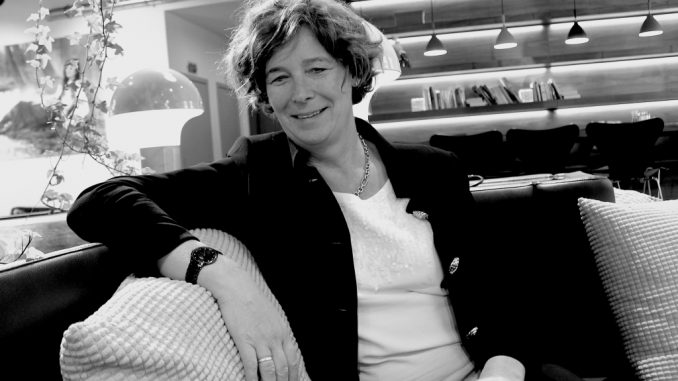 Petra De Sutter, who was elected to the European Parliament in 2019, will become deputy prime minister in the new Belgian government. Belgium was without a government for 16 months but announced a new seven-party coalition just today.
De Sutter is set to also become the minister for public administration and public enterprises. She was appointed to the post with six other politicians.
Other than her tenure in politics, the 57-year-old is a professor of gynecology, specializing in fertility at the University of Ghent. Being in the field, she has been advocating for trans rights and reproductive rights. She is also very open and vocal about her own experiences as a trans woman.
"I was forty when I decided to fully become the woman that I always were and because of this decision I lost colleagues, people I knew and even friends. Thankfully my university (Gent) defended me and stood by my side when I faced backlash because of my decision; I was really scared," she mentioned in an interview on her website.
"Not everybody has had the luck in life that I had, in being accepted in my working environment, being accepted by my partner and love. In fact, very few people in my situation had this luck," she said.
"This is why I need to do something, for those who lacked this luck. I have a very strong feel of justice and find it so unjust that people in the world suffer simply because of who they want to be," she added.
The new deputy prime minister also posted on her Twitter.
"Incredibly grateful for the confidence I have received from my party!" De Sutter wrote on Twitter.
"Last night I gave the green light for the new government with 1,000 other members, now I can do whatever it takes to relaunch our country and work on a new future for all Belgians together with that government!"