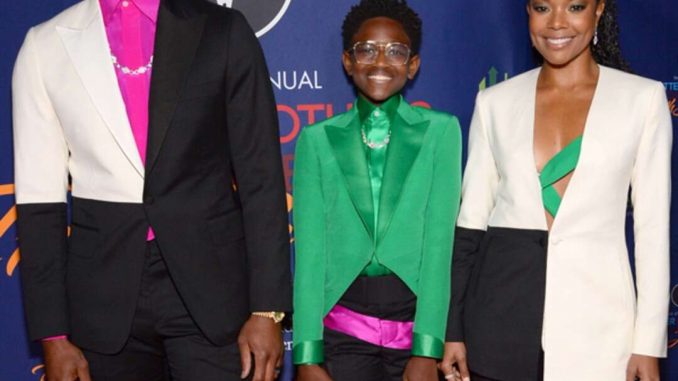 Early this year, Dwayne Wade and Gabrielle Union showed the world what it was to be supportive parents of a transgender child. They were vocal of their support for their 13-year-old daughter Zaya Wade who came out as trans in February.
"Zaya, our 12-year-old, came home — I don't know if everyone knows, originally named Zion; Zion, born as a boy — came home and said, 'Hey, so I want to talk to you guys," he said on an interview. "I think going forward, and I'm ready to live my truth. And I want to be referenced as she and her. I'd love for you guys to call me Zaya.'"
For many, the parents' love for their daughter was lauded. And this overwhelming love and support was one of the reasons why the couple made it to the Times most influential people of 2020 list.
The interview was published this week where Union and Wade said that they draw inspiration from their children.
"It's beautiful to watch truly free children. We have another daughter who is 13 who has the freedom to be exactly who she is, who she was born to be, to be her most authentic self. She doesn't ask permission to exist. That is wildly inspiring," Union said.
"To echo my wife, I'm inspired by our kids," Wade said in the TIME video. "The way they look at us, the way they look to us for leadership, for guidance, for their moments of bravery."
"We stand as allies with the LGBTQ+ community as proud parents of a transgender child," Wade said on continued. "Our daughter Zaya is leading us in our journey, and we're doing all we can to give every one of our kids the ability to live their truth."