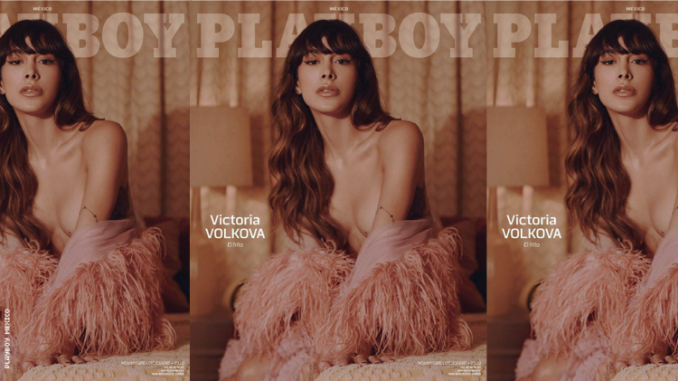 27-year-old Viktoria Volkova who hails from the Mexican state of Querétaro has grown popular in the recent years due to her fame on YouTube as a beauty influencer. But the model hasn't only been making waves because of her popularity as an inluencer. She has become a voice and advocate for trans rights and the LGBTQ+ community in her country.
On a recent post on her Instagram she captioned her photo saying, "this cover celebrates the different ways of being a woman, different ways of being beautiful, the different ways of exploring your sensuality and enjoying your process."
She continued by saying that she hopes that the cover will make people more curious.
"More curious to know each other, more curious to know what it is like to be a trans person. More curious about how trans people live in this country and in the world and what we have to go through to live a dignified life, to be respected, to earn a living, to earn the respect of others, to be heard and dignified, to get a job, to survive school, to survive in this society that does not turn to look at us or our problems."
She also mentioned a little bit about her journey as a trans woman. She wrote, "For a long time I hated my body and hated being a trans woman. Now I have learned to love myself for who I am and I see everything that makes me beautiful and valuable."
There have only been a few trans women on the cover of Playboy and Viktoria has just joined the ranks of Roberta Clsoe, Ines Rau, Caroline Cossey, Giuliana Farfalla, and Geena Rocero among the list of trans women who appeared on Playboy.
"Playboy Mexico, in line with its parent company in the United States, has always been in favor of all social struggles," the magaine said in a statement. "We invite you to explore this edition that will undoubtedly become one of the favorites in your collection."