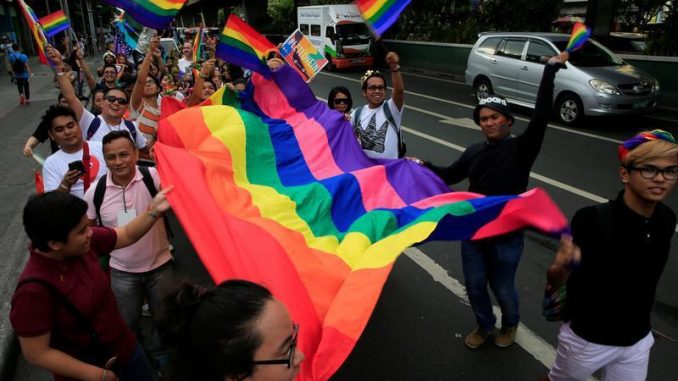 In the city of Manila, businesses will need to have gender-neutral toilets for their clients or customers for their business permit renewal to be issued due to the recent signing of an ordinance to protect members of the LGBTQI community.
In August of 2019, Gretchen Diaz who is a transgender woman was blocked from using one of the bathrooms in while she was in a mall in the Philippines.
The city where the incident happened has an anti-discrimination ordinance and Diez documented the incident on her camera phone. The mall staff who blocked her from entering the bathroom then dragged Diez to their staff room and had her arrested by police. After the video of Diez being arrested was posted on social media, she was released hours later following a backlash by netizens on social media.
The Manila City government has just recently signed Ordinance No. 8695 or Manila LGBTQI Protection Ordinance of 2020 which "protects the rights of lesbians, gays, bisexuals, transgenders, queers and intersex (LGBTQ) in the city of Manila against any and all forms of discrimination solely on the basis of sexual orientation, gender identity, expression."
Following this act, the Manila City government mandated that all establishments must have gender-neutral toilets by 2023. This means that the toilets will not be labeled as they are conventionally with male and female signs, but will be open for all genders.
"Within 3 years from the passage of this ordinance, there shall be provided gender-neutral toilets inside the lavatory or comfort room of restaurants, bars, stores, movie houses, shopping malls, and other similar business establishments in the City of Manila," City Ordinance No. 8695 or the Manila LGBTQI Protection Ordinance of 2020 reads.
"In large establishments, where there are several lavatories or comfort rooms in each floor, the designation shall be made to a specific floor where gender-neutral toilets are located," the ordinance states.
By having gender-neutral toilets, this will prevent any discrimination against transgender people such as in the incident in 2019 with Gretchen Diez.