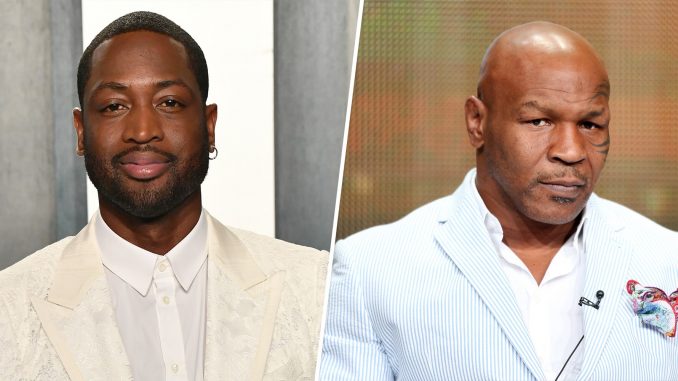 Dwayne Wade was grateful to Mike Tyson after the former boxer called out rapper Boosie Badazz for saying offensive comments online addressed to Wade about his 13-year-old daughter, Zaya.
Earlier this year, Zaya Wade had come out as trans. Her parents, Dwayne Wade and Gabrielle Union, were very supportive of their daughter's coming out. Though Wade told Zaya that there were going to be comments made about her that could be hurtful, Zaya said she could handle it.
But the recent slight against Zaya made by Rapper Badazz caused Mike Tyson to defend the teenager online. On Instagram, Badazz made a comment towards Dwayne Wade warning him not to let his daughter to dress "as a woman" or "cut his d*** off" because she was too young to make such "big decisions."
In Tyson's podcast "Hotboxin", the boxer agreed with the rapper's concerns, but he blasted Badazz for how the rapper inappropriately handled the situation.
"I agree with you," Tyson addressed Badazz. "But check this out: Who the f— am I to say anything? What I think don't mean a motherf—ing thing."
"We think we know who we are. Who the f*** are we to make a comment about somebody's life? What happened to you that you think that you're somebody that can comment on somebody's life"
In an interview with Dwayne Wade by Central Ave., he mentioned how he was thankful to Mike Tyson for calling out Boosie Badazz.
"I actually talked to Mike about that earlier in the pandemic. We had a conversation," Wade said. "I appreciated it from the standpoint of Mike is someone who has never tried to be perfect. He's someone who has learned from this journey of life. And he's one of the people that he's so smart, he's so educated and knowledgeable about life, and for him to be able to drop that nugget on the world — to me, it was great to hear him say that.
"I understand that everyone has their own path and their own journey towards accepting things. So I've never came out and said anything to anybody that feels a certain way about me or someone else in my family or my loved ones, because they don't know us, they don't know our hearts, they definitely don't know Zaya."