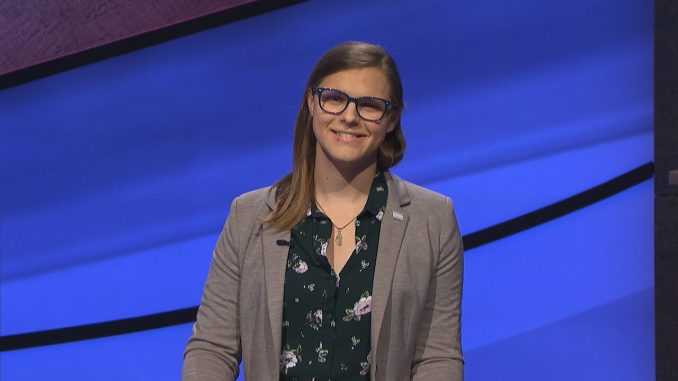 A financial specialist from Lake Orion, Michigan recently made history as the first openly transgender contestant to win on the long-running quiz show.
Kate Freeman appeared on two episodes of Jeopardy! where she bested Kendra Blanchette, who won the previous two episodes. Since its first airing in 1964, Freeman is believed to be the first openly transgender contestant who has won the game show. She also wore a pin with the blue, pink, and white colors representing the trans flag.
In an interview she mentioned that the win was a 'dream come true' for her. She also said that she was honored to have met Alex Trebek before he passed away due to cancer.
She also spoke about her journey as a trans woman, "I spent a lot of time learning about and reflecting on my gender identity in grad school, coming out as transgender and lesbian a few months before graduating. I'm proud to be out and I know representation is important."
Though there was a trans contestant on the show before who had won on the show, they only came out after the airing of their episode. Fans were thrilled at the news, saying that this was important for representation.
Freeman was not able to defend her title when she returned on Monday, December 14. But, being on the game show and becoming a champion was a historic moment that was an absolute win for the trans community.