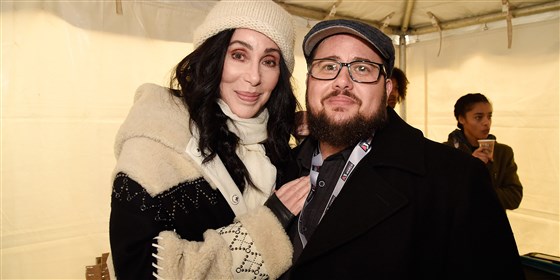 When Cher's son Chaz Bono came out as trans in 2009, the singer admitted that "it wasn't easy". But their relationship has improved since then.
She said she had to put in some work to get their relationship to where they are now. When asked in an interview by CNN, she revealed that at first, it was very unlike her to have a problem with her son being gay.
"No, that's not exactly true," she said. "I did. It was very unlike me to — in the beginning — have a problem with Chaz being gay, and it disappeared like that. And then we talked about transgender for many years, and she would say, 'No I don't want to do it,' and then he went and said, 'OK I want to do this.'
"It wasn't easy. Like I remember calling, and the old message — the old Chaz message was on the phone — and that was very difficult. But then you have one child, but you don't really lose them — they just are in a different shape."
"Chaz is so happy, so unbelievably happy, and I don't know what the people's problems are. They're fearful, and they just don't understand how to react to it," Cher said. "Some of it's religious, I'm just not sure why it's such a big thing.
"I talk to people on Twitter, or people come up to me, and I just say, 'You know, just relax, and you guys will get through it, you'll get through it together.'"
Cher has been known to be a popular figure in the industry with iconic songs such as "Believe" making her known to be an LGBT+ icon. She believes that although there has been a lot of progress over the years when it comes to trans issues, there is still plenty of work to be done for the trans community.
Cher talked about how her strained relationship with Chaz has become one that has improved over time. She also revealed the process of how she grew to understand what Chaz was going through.
"It's like, if I woke up in the morning, and I wasn't me anymore and I didn't feel like me and I couldn't be me, I would just be beyond grief stricken."
"And that's what I have to tell a mother or father: You are who you are, but how would you feel if you were someone else and you couldn't be that someone else? That's how I had to get it."
"And, you know, I didn't do it all that well in the beginning. So, I can't take too many kudos, but now, it's fabulous."
Ever since she grew to accept her son's decision to transition and has worked on getting to know him, the singer said, "Chaz is so happy now and we get along better than ever."