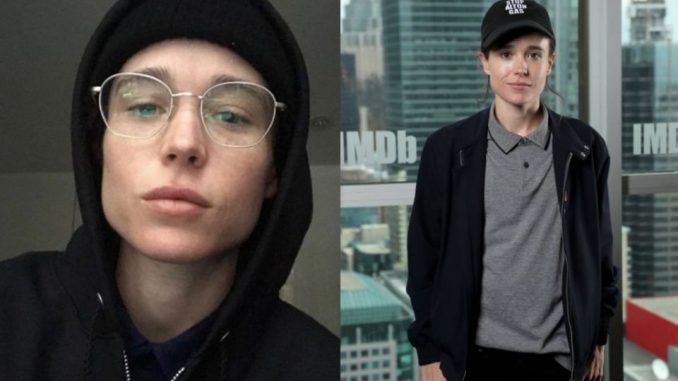 A grandmother of a trans woman has written an open letter thanking Elliot Page for using his platform to help other trans people come out.
75-year-old Maryann Durmer wrote the heartfelt letter which was published in the Huffington Post. The letter was actually addressed to her 22-year-old granddaughter who recently came out as trans.
The essay which the grandmother has written was published 5 weeks after her granddaughter came out as trans.
She stated in her letter: "Elliot Page recently announced that he is transgender, and as the grandmother of a transgender young woman, I am grateful that he did."
"His coming out publicly is helping my 22-year-old granddaughter and many other trans people live openly with freedom."
She also mentioned that as a 75-year-old, white, heterosexual cisgender woman of Catholic upbringing, she was taught that "I would not go to heaven if I followed my faith's rules, and that those who did not follow the rules would not get into heaven."
"Everything seemed more clear-cut when I grew up in the '50s, because I didn't know many people with different life experiences," she admitted in the letter.
But Durmer's upbringing was not a hindrance to her acceptance, love and support for her granddaughter. The letter was well received by many and Durmer posted on her Twitter showing thanks.
"When I heard the news, I talked to your dad last night. I'm so happy you came out, and I support you 100%."
Though the grandmother also said that she worries that she might say or do something by accident, such as using her granddaughter's dead name, she is trying her best to learn more so she could understand what her granddaughter is going through.
Durmer has looked up issues that trans people often experience and has researched about gender-affirming healthcare. She has also read more books and watched films to better understand trans people.
She closed her letter by saying: "To my granddaughter, I say: Thank you for teaching me the value of living an authentic life. am proud to be your grandmother. And as my thoughts and heart transition to embrace this new you, please know one thing isn't changing ― I love you."