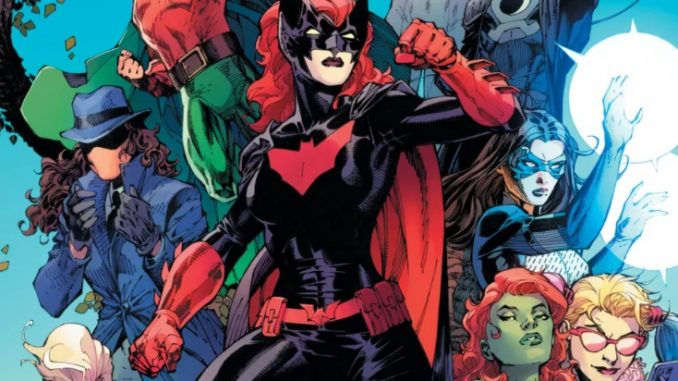 In celebration of pride, DC Comics will be releasing a new anthology this summer. This new comic series aims to spotlight LGBT+ artists and writers while featuring queer characters from the DC Comics universe.
The new anthology is set to release on June 8 with 80-pages and will feature characters such as Batwoman, Midnighter, Renee Montoya, and many others.
During the release, The Dreamer story will debut featuring a trans woman superhero character that originated on CW's Supergirl. The character will be written by Nicole Maines, the actor who plays Nia Nal a.k.a. Dreamer on Supergirl.
DC will also be releasing a series of nine Pride-themed covers in June which includes the following titles:
Batman #109 by Jen Bartel
Crush & Lobo #1 by Yoshi Yoshitani
DC Pride #1 by Jen Bartel
Harley Quinn #4 by Kris Anka
Nightwing #81 by Travis G. Moore
Superman #32 by David Talaski
Teen Titans Academy #4 by Stephen Byrne
Wonder Girl #2 Pride by Kevin Wada
Wonder Woman #774 by Paulina Ganucheau
During the announcement of DC Pride, the publisher also mentioned an eight-issue miniseries called Crush & Lobo, featuring a bounty hunter named Lobo and his lesbian daughter Crush. The first issue of Crush & Lobo will be published on 1 June.
The synopsis reads: "Crush, daughter of the Czarnian bounty hunter Lobo, is in full-on self-destruct mode!
"After rage-quitting the Teen Titans and blowing up her relationship with her girlfriend Katie, Crush decides it's time to finally confront her father in space jail and get her baggage sorted before she wrecks everything. Like father, like daughter?"
DC is also promising more announcements about DC Pride and many other LGBTQ+ characters between now and June.