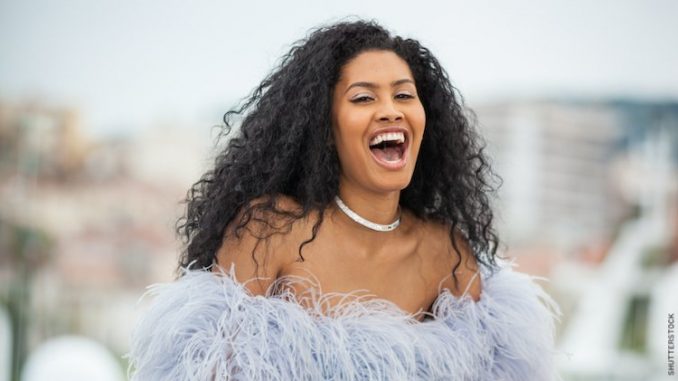 Leyna Bloom follows in the footsteps of transgender model Valentina Sampaio who graced the cover of Sports Illustrated in July of 2020.
Bloom, who is black and Filipino, will be the first trans woman of color to be featured on Sports Illustrated since its first publication nearly 60 years ago.
Bloom has been changing the world of modeling one catwalk at a time. In 2017, she made her New York Fashion Week debut as one of the first openly transgender models to walk the runway. She was the first trans woman of color on the cover of Vogue India in the same year. Then two years later, she walked the runway for Tommy Hilfiger X Zendaya's Fall/Winter collection for the Paris Fashion Week.
She's been recognized by Glamour magazine as one of the "Six Women Who Are Shaping The Future of Fashion" and she starred in Danielle Lessovit's "Port Authority". The film was featured at the 2019 Cannes Film Festival and this marked the first film to feature a trans woman of color in a leading role.
Being featured on Sports Illustrated is the most recent addition to Bloom's many accolades.
"This moment is bigger than my wildest infinite dreams," wrote Bloom. "In this moment, I am a representation of all the communities I grew from, and all the communities I'm planting seeds in."
In a statement by Sports Illustrated, they highlighted what it meant for Bloom to be on the cover.
"(Leyna's) story represents one grounded in resilience and we couldn't be more thrilled to help her tell it," the statement continued. "Her presence as the first trans woman of color to be in our issue is a result of her lifetime dedication to forging her own path that has led to acceptance, love, and change. She represents every person's right to love themselves and be who they want to be."
Being mixed race, she mentioned how she was bullied because of her race, her gender identity, and her social class. Despite the challenges in her life, she has come a long way.
On Sports Illustrated's Instagram page, Leyna made a statement about being on the cover of the magazine.
"The idea that Sports Illustrated Swimsuit has chosen me to be a part of this huge moment tells me that I deserve to be cherished and that what I represent as a woman should never be taken for granted, regardless of my unique circumstances."
The Swimsuit Issue of Sports Illustrated featuring Bloom will be hitting the stands July of 2021.