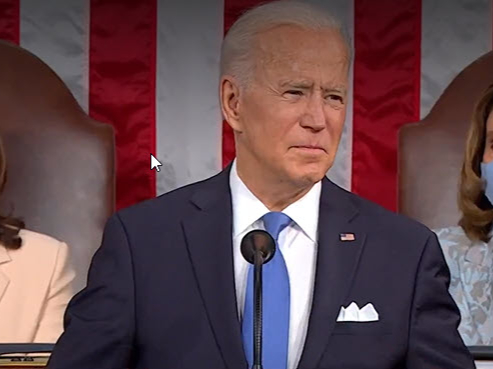 On Wednesday, President Joe Biden addressed the transgender community while he was speaking to Congress: "To all transgender Americans watching at home, especially the young people. You're so brave. I want you to know your president has your back."
The message sought to reassure the trans youth in different communities, especially those affected by laws restricting gender-affirming care for minors. An onslaught of anti-LGBTQ bills has been under consideration across at least 30 states. It's been estimated that there are around 200 of these anti-LGBTQ bills, with half of them targeting trans people and trans youth.
This week, West Virginia's governor signed a bill prohibiting transgender students from competing on girls sports teams from middle school through college. As of writing, there have been at least six states that have signed anti-LGBTQ bills into law.
Biden also expresed his support for the Equality Act which would modify existing civil rights laws to add protections against discrimination on the basis of sexual orientation and gender identity. The bill passed the House in 2019 but has not received any action from the Senate. But with Democrats dominating the Senate, the bill is more likely to be passed into law.
Some transgender advocates wanted the President to be more specific about his statement.
Kai Shappley, an 11-year old transgender girl who testified before Texas Legislature against a bill that would make it a felony for doctors and parents to provide hormones and puberty blockers to trans minors, tweeted:
Amid the flurry of anti-transgender legislation, trans people are hoping that the president's words would be backed up by actions.