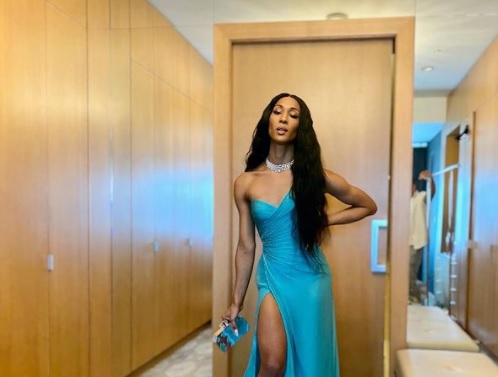 The 79th Golden Globes were handed out in a private ceremony on January 9th, but nothing could be more loud and proud than Michaela Jaé Rodriguez being the first trans woman to win a Golden Globe.
She took home the award for best television actress in a drama series for Pose, which tells the story of trans and queer people of color as they lived their lives in the 1980s in New York City. The series just wrapped up its third and final season in June last year.
The show has become a favorite and it has made television history with the largest cast of trans actors in series regular roles. The show also sheds the light on the issues trans and queer people faced as they cultivated the underground ballroom culture of the 80s.
Rodriguez's character Blanca Evangelista is an HIV-positive ball competitor who starts her own ballroom "house" from scratch. Her journey shows the emotional ups and downs of LGBTQ life during the AIDS crisis in the 80s and 90s.
Since the Golden Globes were held privately this year, there were no televised announcements or acceptance speeches. But Rodriguez thanked all those who worked on the show on her Instagram Live.
"This is for the LGBTQAI, Black, Latina, Asian, the many multi beautiful colors of the rainbow around the freaking world. This not just for me, this is for y'all," she said. "There are going to be so many young individuals — young, talented thriving individuals — that are going to be able to trail in and storm in through the door. This is for y'all."