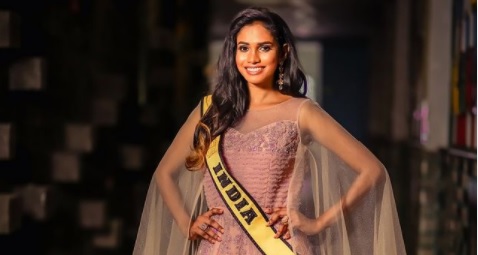 The winner of the Miss Trans Global title 2021 is Kerala Native Sruthy Sithara. She is the first Indian to win Miss Trans Global and had competed in the pageant for the last six months. The event was held online since the physical pageant which was supposed to be in London was cancelled due to the pandemic.
25-year-old Sithara works as a project assistant at the Kerala government's Social Justice Department. Kerala's Minister of Higher Education, Dr. R. Bindu, took to Twitter to congratulate Sithara for winning the pageant.
Dr R Bindu who took to Twitter to share her best wishes: "Keralite Sruthy Sithara has been selected as Miss Trans Global 2021, a title she achieved after a long fight against prejudices galore and the narrow mindset of our society. A matter of immense pride for Kerala. Congratulations Sruthy."
In an Instagram post, she mentioned that she dedicated this title to "my Amma & Anannyah Chechi", referring to Anannyah Kumari Alex, Kerala's first trans person who died by suicide this year.
During her audition she expressed that winning the title "will help me in leading and inspiring life with self esteem, pride and dignity, not just for me, but for a crowd of people who hide their faces under the shades of the rainbow." She also added, "I want to show the world that we are capable of doing everything that a human can do."
Miss Trans Global is an international trans and gender non-conforming pageant with people from different walks of life. This was started to raise awareness on Transgender issues and recognize the talents and capabilities of trans women and gender non-conforming individuals.
This is the first time that Miss India won the pageant. She was followed by contestants from the Philippines and Canada as the first and second runners up respectively.