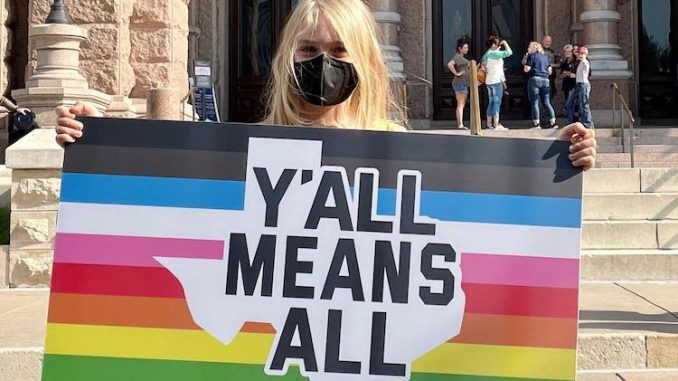 One of the finalists for this year's Time's Kid of the Year is an 11-year-old from Texas.
Kai Shappley is only 11 but has testified before a Texas State Committee against anti-trans legislation. She testified against two bills in April which would ban gender-affirming care for young people.
Shappley has participated in a number of events that would spread awareness of her advocacy. She has previously spoken to national lawmakers and at rallies. The 11-year-old is usually accompanied by her mother. But it was the first time she spoke to legislators on her own at the Texas Senate.
"I love ballet, math, science, and geology. I spend my free time with my cats, chickens, FaceTiming my friends, and dreaming of when I finally get to meet Dolly Parton. I do not like spending my free time asking adults to make good choices."
"It makes me sad that some politicians use trans kids like me to get votes from people who hate me just because I exist," she continued. "God made me. God loves me for who I am. And God does not make mistakes."
The video of her testimony went viral and the bills didn't pass.
"Shappley is a force of nature," Time reports. "At only 11 years old, the trans rights activist has built a following online; children and adults have written to her saying she's inspired them to come out."
Shappley has faced some of her own problems as a trans child. Her school in Pearland, a suburb of Houston, refused to let her use the girls' restroom. The family plans to move to a more welcoming environment and away from Texas.
Though she's had her share of adversity, Shappley's activism continues.
"I'm a bold and strong, independent little lady and I will keep fighting for as long as I need to."