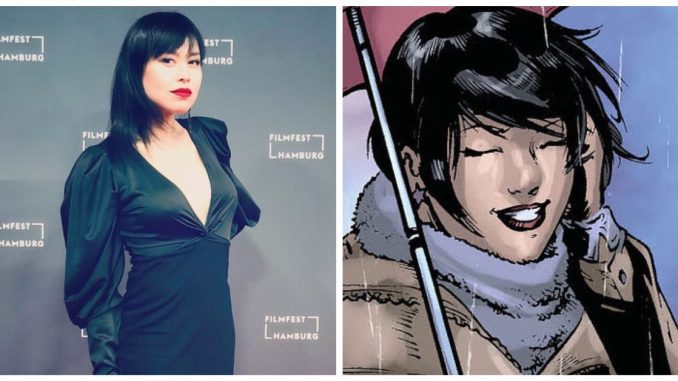 Filipino-American trans actress Ivory Aquino has been cast in the HBO Max feature film Batgirl and will be playing the best friend of the titular character, Barbara Gordon.
Aquino who starred in Tales of the City and When We Rise will be playing a transgender character, Alysia Yeoh. This will be the first time that a trans character from DC Comics gets a live-action adaptation.
Aquino was born and raised in the Philippines before she moved to the United States. She's best known for her role as a transgender caregiver in the film Lingua Franca. She also played activist Cecilia Chung in the 2017 documentary drama When We Rise.
She posted on her Instagram to announce the news to her fans.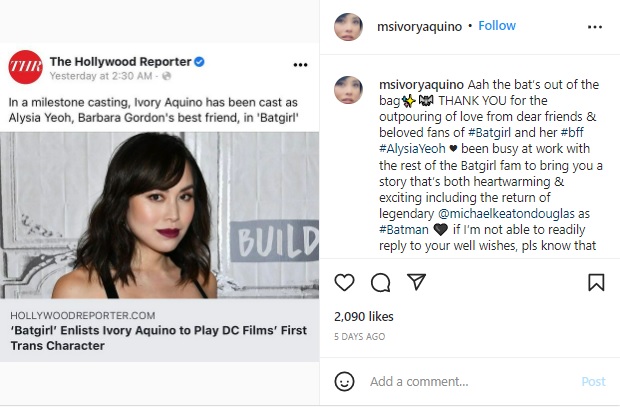 "Aah the bat's out of the bag. THANK YOU for the outpouring of love from dear friends & beloved fans of #Batgirl and her #bff #AlysiaYeoh," Aquino wrote.
"And kudos to #DC #WarnerBrothers @hbomax for bringing onto the screens of the #DCuniverse a depiction of #trans folks that's reflective of our existence in the world (or part of it at least!) and for recognizing how much fun we're all gonna have with Alysia in the house," she added.
The live-action adaptation of Batgirl is slated for release in 2022 on HBO Max.