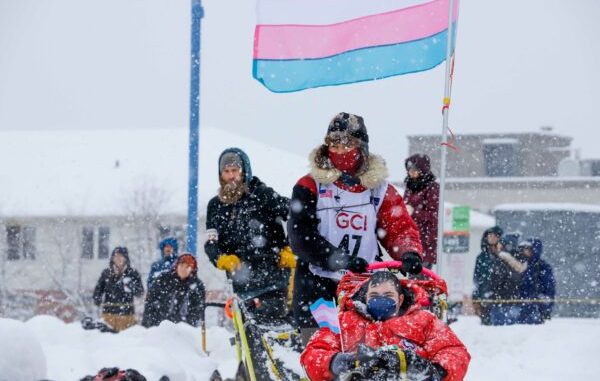 A 24-year-old trans woman makes history as the first openly trans woman to compete in the Iditarod Trail Sled Dog Race.
Apayauq Reitan who is of Norwegian and Iñupiaq descent ran the Iditarod Trail Sled Dog Race for the first time in 2019. But she had not transitioned yet at the time. She shared that she competed with her deadname, which she gave up as she began her transition.
"Before I came out, I had a very common name in both English and Norwegian, which was a male name, and I had Apayauq as my middle name," she said.
Reitan came out publicly on International Women's Day in 2021. She posted on her social media and made a decision to use her non-gendered Iñupiaq name from then on.
"When I transitioned, I decided that I wanted to use my Iñupiaq name because I'm actually named after my great-grandma," she said. "When I learned that, I kind of knew that I wanted to just start using my Iñupiaq name."
Names have a deep meaning for the Iñupiaq people. Many indigenous people had to adapt English names when they first registered everyone on the North Slope. For many Alaskan Native communities and Indigenous people, an English name can be linked to their history of colonization.
Apayauq's coming out as trans brought her closer to her family and her Native heritage. She also recently got her traditional women's chin tattoo known as her tavluġun. She shared that it was like reclaiming being indigenous.
"I'm proud to be an Iñupiaq woman," said Apayauq. "I want to show that we're still here. There's a lot of erasure of Indigenous people. People talk about America and Canada as if we're people that used to exist. But we're still here."