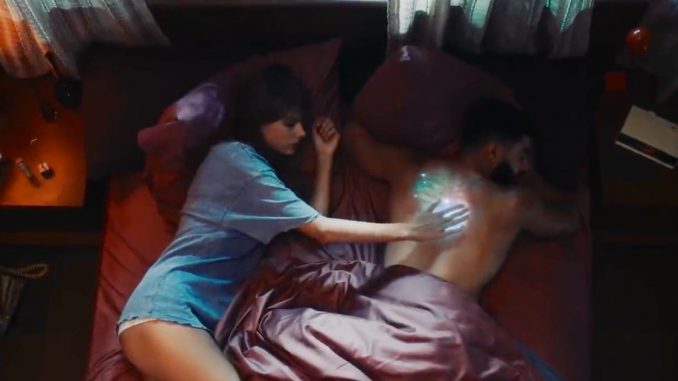 Taylor Swift has just released her 10th album Midnights on Friday. Since its release, it's broken two records on Spotify – most streamed artist in a single day and most-streamed album in a single day.
The popularity of her new album Midnights has only just begun. The well-known LGBT ally and advocate released a trailer on Instagram and YouTube for her upcoming music videos for Midnights.
In one particular clip, Swift is seen in bed with trans actor Laith Ashley. The clip shows her touching his back as a glittery glow emanates at her touch.
Fans took to Twitter to celebrate this victory for trans visibility.
Ashley shared the trailer in his Instagram with the words, "You are magic. Thank you for letting me play a small part in your story."
Ashley is known for being a model. But he is also known for his activism particularly with transgender issues. He actively paricipates in Pride parades, has talked about his personal experieces as a trans man, the dangers of transphobia, and many other trans-related topics.
His appearance in Taylor Swift's new music video is certainly a win for the trans community.