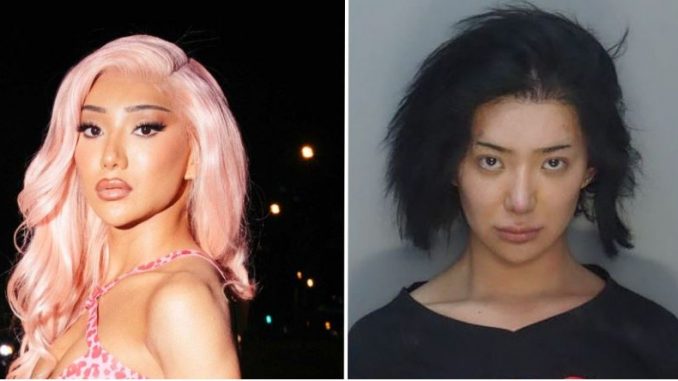 Trans beauty influencer Nikita Dragun was arrested and held in a Miami men's jail last week after causing a disturbance at a hotel.
Dragun, who identifies as a trans woman, got famous for creating content on YouTube and Instagram where she discusses her life as a trans woman, her lifestyle, and topics centered around beauty. She also has her own makeup line called Dragun Beauty.
The 26-year-old beauty influencer was arrested in Florida on Monday, November 7, and then released on Wednesday after being placed in a men's jail. She was arrested on charges of battery of a police officer, disorderly conduct, and misdemeanor battery.
Police responded to a report of a woman walking around the hotel's pool area naked who was also causing a disturbance within the establishment. The hotel staff called her attention stating that her behavior was not allowed at the hotel. However, after being told multiple times, she refused to cooperate with hotel management and allegedly threw water at one of the hotel staff.
When police arrived at the scene, Dragun was reportedly playing loud music in her hotel room. It was then that Dragun allegedly assaulted a police officer with a water bottle. Dragun was then arrested and transferred to the Turner Guilford Knight Correctional Center.
Jack Ketsoyan, Dragun's representative, stated that Dragun was detained in a men's jail.
"The situation with Nikita, who is legally female, being placed in a men's unit of a Florida jail is extremely disturbing and dangerous," Ketsoyan said.
"This decision made by the Miami-Dade County corrections department directly violates their protocol, which mandates that transgender inmates are classified and housed based on safety needs and gender identity. Nikita has been released and is now safe."
Incarceration of trans inmates is a common occurrence for many trans individuals in the United States. Correctional facilities detain individuals depending on their assigned sex at birth or genitalia at the time of the arrest. In this regard, trans inmates often have a higher risk for abuse and assault.
When Dragun asked a judge during her hearing about staying in the men's unit, the judge replied, "I don't make the rules up there." which was caught on camera.
The footage received a lot of scrutiny from the public. Dragun was released after being placed on a $5,000 bond. Her scheduled court hearing was set on December 7.