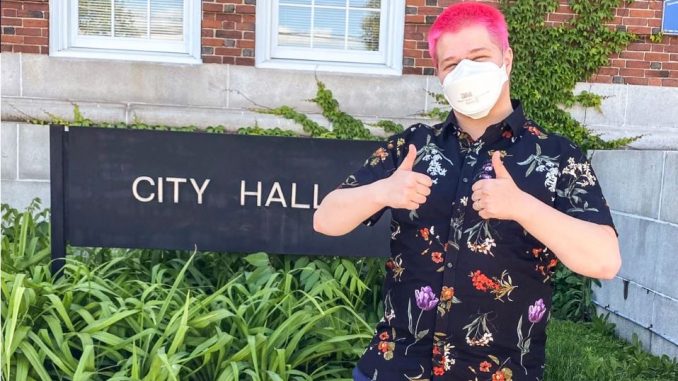 James Roesener has made history as the first openly transgender man elected to a state legislature in the United States.
The 26-year-old Democrat won the race for New Hampshire's 22nd state House District, Ward 8 against Republican Dennis Soucy. He will be representing Ward 8 in Concord where he lives with his wife and cat.
Roesener identifies as transgender and bisexual. He also stated in writing in his biography that he has never been afraid to stand up for what he believes in.
"I deeply care about creating a better world for us all. I have set my standards high and will continue to fight for change until enduring solutions can be reached," Roesener wrote.
The recent wave of anti-LGBT rhetoric in the United States is partly the reason why he decided to run for office. This year a record number of anti-trans legislation has been filed than any other year in US History.
"I will be supporting legislation that promotes the wellbeing of all by defending our right to safety, security, and self-determination, regardless of age, race, immigration status, occupation, income, gender identity, sexual orientation, health, or ability," he expressed.
His platform focuses on expanding access to affordable housing, and healthcare, and raising the state minimum wage among many others. Roesener was one of the 678 queer politicians who ran for office in the recent November midterms. His win is definitely a victory for the trans community.