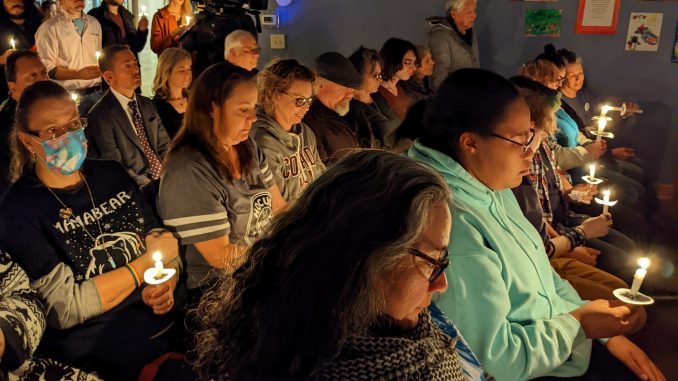 On the eve of Transgender Day of Remembrance, a gunman opened fire in a popular LGBT-friendly club in Colorado Springs, killing 5 people and injuring 17 others.
Two bartenders and three patrons were killed in the shooting. Two of the victims were transgender, 28-year-old trans man Daniel Davis Aston and 40-year-old trans woman Kelly Loving.
Daniel Davis Aston was a bartender at Club Q. His mother, Sabrina Aston, mentioned how her son was in a good place in his life after struggling with his identity. He transitioned during college and was a positive influence in Club Q.
Kelly Loving was described by a friend as a loving person who always tried to help others instead of thinking of herself. Her sister found out about her death when she was informed by the FBI that Loving was among those who had died in the Colorado shooting.
The gunman was apprehended by two patrons namely, Richard Fierro and Thomas James, before police arrived. Fierro, who served in the army for 15 years, said he did what he had to do to protect his family and friends. Had Fierro and James not done what they did to stop the gunman, many others would have died.
In the week that has passed, the victims of the shooting were remembered in vigils across the nation. Hundreds gathered to remember them at the Temple Beit Torah in Colorado Springs. Over 60 people attended the vigil to remember them in Quatrefoil Library in Minneapolis. Many others still continue to mourn them and commemorate their lives for Transgender Day of Remembrance.
In a press conference held by Colorado police, Police chief Adrian Vasquez made it a point to say the victims' names and pronouns. This gesture puts importance on the victims' identities to respect how they want to be remembered and how their families loved and identified them.
By making the effort to correctly address the victims by their chosen names and preferred pronouns, the police are leading by example especially during a time when anti-LGBT rhetoric is rampant.
The gunman, 22-year-old Anderson Aldrich, is facing five counts of first-degree murder and five counts of a bias-motivated crime causing bodily injury.