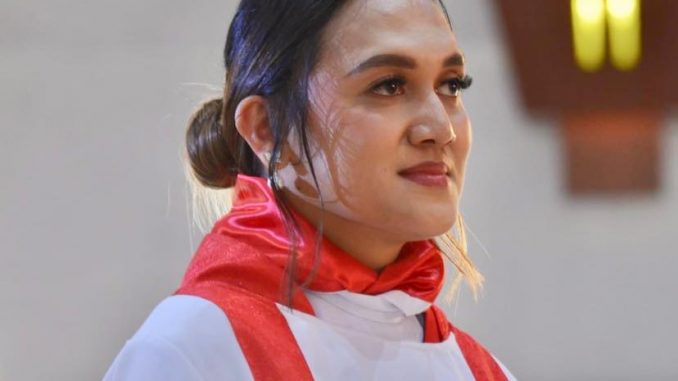 Rev. Wowa Ledama, a 28-year-old trans woman, made history as the first trans woman clergy ordained by the Iglesia Filipina Independiente (IFI) in the Philippines.

IFI Supreme Bishop Rhee Timbang consecrated Ledama as a deacon at the IFI National Cathedral in Malate, Manila on February 24th.
Ledama is a nurse by profession but shared that she chose to become a trans woman seminarian at the Aglipay Central Theological Seminary because she believed that the priesthood was an effective way to deliver God's boundless and supreme love. Despite the risk of judgment and difficulty, she persevered and met many people who supported her journey, giving her hope for the marginalized.
"In my journey, I've met a lot of good people who helped me cope with my daily troubles. Those uplifting individuals make me believe that there is hope for us, the marginalized, whom others have called immoral sinners for centuries," Ledama said.
Ledama is determined to continue her advocacy of creating a community where everyone can feel secure and safe in their identity. As she continues her journey in the priesthood, she believes that the vocation should be inclusive and welcoming to anyone committed to working in the vineyard of God. Ledama credits her gender-neutral values of conscience, persistence, and honesty for helping her move forward towards her goal.