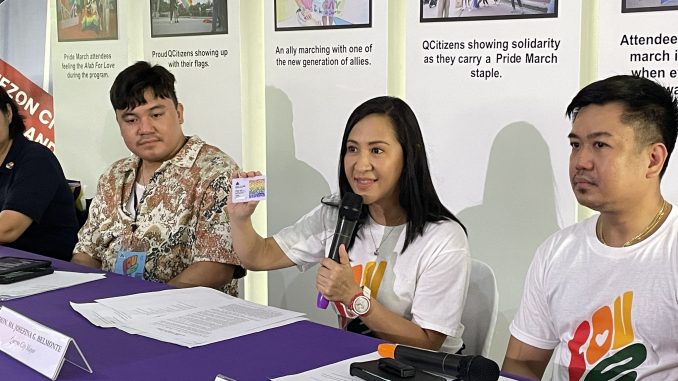 In the Philippines, the Quezon city local government took a significant step forward for the LGBTQ+ community by introducing an innovative program called the "Right to Care Card." This groundbreaking initiative grants legal authority to LGBTQ+ couples, allowing them to make vital medical decisions on behalf of their partners.
Recognizing the challenges faced by queer couples during medical emergencies, the program aims to empower and support LGBTQ+ partners in crucial healthcare decision-making processes.
The "Right to Care Card" serves as a Special Power of Attorney card, bestowing queer couples with the same decision-making power as those who are under a civil marriage contract. It symbolizes a stride forward in LGBTQ+ rights, ensuring that queer individuals have the ability to make important medical choices for their loved ones.
Mayor Joy Belmonte of Quezon City announced the official launch of the "Right to Care Card" during the LoveLaban Pride Festival. In her statement, she highlighted the significance of this program for LGBT couples, enabling them to exercise authority over healthcare decisions that are crucial for their partners' well-being.
The "Right to Care Card" was meticulously examined by a team of legal experts to ensure its feasibility and legality. Mayor Belmonte acknowledged the importance of comprehensive discussions and orientations to effectively implement the program and cater to the specific needs of the LGBTQ+ community.
This program marks a significant milestone not only for Quezon City but also for the entire country, as it demonstrates a commitment to equal rights and provides necessary support to queer individuals during challenging medical circumstances.