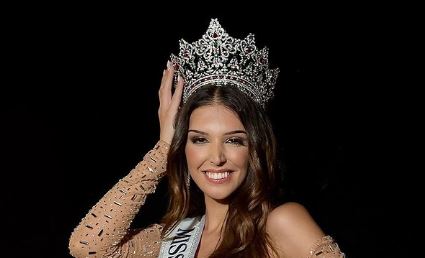 A historic moment unfolded in Portugal as a transgender woman, Marina Machete, achieved a groundbreaking victory by winning the Miss Portugal beauty pageant.
This milestone marks the first time that a transgender woman has claimed this prestigious title. The news broke on Friday, as reported by Portuguese media.
Marina Machete, a 28-year-old flight attendant, received the Miss Portugal crown during the ceremony held in Borba, located in the southeastern Evora region. Her journey to this achievement was marked by dedication and perseverance, as she overcame numerous challenges.
Before securing the title, she expressed her pride in becoming the first transgender woman to compete for the Miss Universe Portugal title through her social media posts. She shared, "For years, it was not possible for me to participate, and today I am proud to be part of this incredible group of finalists."
This remarkable moment follows another historic win earlier in the year when 22-year-old Dutchwoman Rikkie Kolle became the first transgender woman to secure the Miss Netherlands title.
Both Machete and Kolle are now set to represent their respective countries and compete on the global stage for the coveted Miss Universe title in El Salvador.
Their journeys in the beauty pageant world reflect the progress being made towards greater inclusion and acceptance.
It's worth noting that Angela Ponce of Spain made history in 2018 as the first transgender candidate to compete for the Miss Universe title, and now, Marina Machete and Rikkie Kolle are continuing to break barriers and redefine beauty standards.