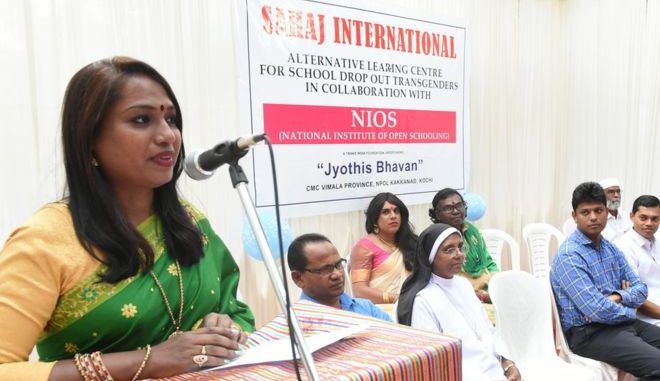 A school for transgender people has been opened in Kochi, the first school of its kind in India.
The school welcomes 10 students, aged 25 to 50, including one FTM (female to male) and one disabled person.
It aims at helping transgender adults who dropped out of school finish their studies, find a decent job and get access to a dignified life.
The students will prepare for India's Class 10 and 12 board exams, which are normally taken by students between 15 and 18. Courses will also include vocational training.
The establishment was opened by activist Kalki Subramaniam, transgender herself, and the teachers are also transgender, in order to protect and encourage the pupils.
"Kerala has some 25,000 transgenders, and 57% of them were forced to drop out of school due to stigma. They all should get a decent accommodation the policy initiatives envisaged." says transgender activist Vijayraja Mallika, who also heads the school.
Let's hope this beautiful initiative will help improve the lives of India's transgender population.