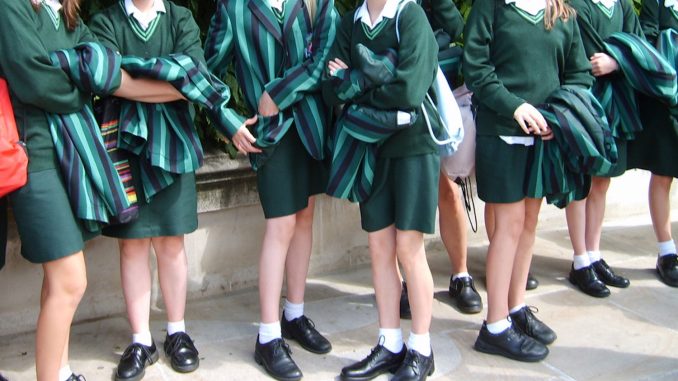 An increasing number of families are removing their transgender children from schools because their rights are being breached.
In a BBC report on Wednesday, Bernadette John, the director of the Good Schools Guide, said that some schools are implementing gendered uniform policies and refusing to call transgender pupils by their preferred name, causing them undue stress and anxiety.
"Families are coming to us when they feel they are left with no option but to pull their transgender child out of a school," John said. "Sometimes the child is being bullied and the school is not dealing with it appropriately."
Estimates from the Gender Identity Development Services, a facility of the National Health Services dedicated for transgender children, revealed that the number of children aged between 3 and 7 referred to gender identity clinics quadrupled in the past five years.
Under the Equality Act, transgender and non-binary pupils have the right to wear the uniform of the gender with which they identify, use gender-specific facilities such as toilets or changing rooms, and be addressed as whichever gender they identify as.
"There are schools out there which rightly feel it matters a great deal if a child is uncomfortable in his or her skin, and respond compassionately," John continued.
This new development on treatment of young transgender schoolchildren came amidst the recent news of a family who pulled out their child from a school on the Isle of Wight because they claimed their religious beliefs were disrespected by the presence of a transgender classmate.
In an article published in Absolutely Education magazine, John wrote, "Parents are grappling with how to respond, both when the child concerned is their own and when it's their child's classmate, as the recent furore in the Isle of Wight shows."
She also highlighted the tremendous anguish children suffer when they are not allowed to express their true identity, a situation that may drive some to self-harm or suicide.
The head of the Association of School and College Leaders, Geoff Barton, expressed extreme concern in response to the report.
"We represent nearly 19,000 school and college leaders and our experience is that they are acutely aware of the need to protect the rights of every child and to support their individuality," he said.
Teaching unions are calling on schools to improve the way the issue is addressed. In a BBC report published in April of last year, the Association of Teachers and Lecturers voted to lobby for better training for school staff on gender identity concerns among schoolchildren.
John said in an interview with The Telegraph that in the future, inspectors from Good Schools Guide will ask headmasters about how they treat transgender students.
"It will be something that we ask in the round of questions about pastoral issues. We would certainly be asking headmasters about this," she said. "If a school is utterly outstanding, we might make a point of mentioning it in the review."
The Good Schools Guide is a London-based organization that publishes a guide reviewing over 1,100 state-run and independent schools in the United Kingdom helping parents in selecting the best education for their children. The first edition of the Good Schools Guide was printed in 1986.