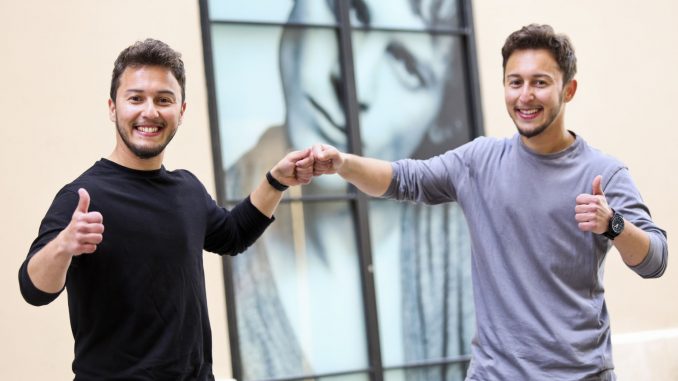 Identical twins from Malaga of the autonomous community of Andalusia, Spain, are sharing their story in the hope to change society's treatment towards members of the transgender community.
Additionally, they want people struggling with their gender identity be empowered when they are in the midst of deciding to transition.
Born in the wrong body
In the latest transgender news by The Olive Press published on March 16, Lucas and Mateo Ocon Zayas, 29, received their new identity cards with the gender marked as male on November 11, 2015.
Leaving their female identity behind, they started a YouTube channel in Spanish together, the Twin Brothers, a platform where they shared their story and document their transition.
At a very young age, they both knew they were born in the wrong body.
Mateo said, "At five years old I told my mother I was a boy."
Both Lucas and Mateo, who was born a minute after his brother, realized that they were transgender. They wanted to grow facial hear just like their dad when they were growing up.
"We never said it out loud, but we knew we were the same, we were certain of it," added Mateo.
Journey
Growing up, they were very feminine women, wearing heels and cosmetics, until they reached the age of 24 and started transitioning.
They began their journey in July 2013 with hormone therapy. They cut their hair and began presenting themselves as they are today.
Mateo said, "We didn't want to be masculine girls, I felt like I was in costume. Not everyone saw it this way, but we did."
When they came out to their parents, they shared that they were happy for them.
"It's not that they were going to throw us a party, it was a shock, but they are happy because we are happy," Mateo said. "My mother admits that she has always known."
Their psychologists said that the fact that they were twins might impede their transition. He was apprehensive that the one might influence the decision of the other to change gender identity.
However, in August 2015, they underwent mastectomy to remove their breast. They were also scheduled hysterectomy.
Acceptance
Both have returned to their community in Torre del Mar after they studied labor relations at university in Sevilla. Mateo found work at a supermarket and Lucas was still looking for one.
Mateo claimed that their community was very accepting of their gender identity.
"It's because these are people who have known us our whole lives," he said. "They saw us playing soccer when we were seven years old. Frankly they were more surprised when they saw us putting on high heels and lipstick than now."
Nevertheless, they would continue to make videos as a means to make society more just and free and for people to instil respect despite diverging views.
"People need to be educated, they need to be taught," Lucas said.