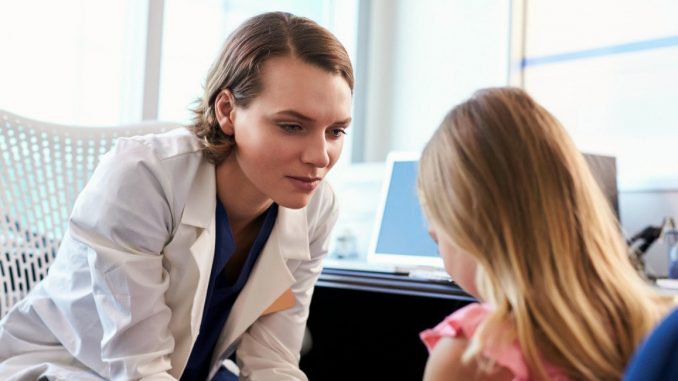 The ABC News reported on Thursday that a 17-year old transgender heads to the Family Court in Australia seeking to change the legal requirement to receive court-approved hormone treatment.
Kelvin, not his real name, was female at birth but began to identify as a male starting age 13. He said that as early as nine, he identified with the concept of transgender after learning about it from a book. He had his hair cut, began wearing boy's clothes, and started using a chest binder in 2013.
He was diagnosed with gender dysphoria and in a hearing in February, it was heard that he took oral contraceptive pill to stop menstruation but suffered significant stress when he experienced puberty. His doctors recommended him to undergo stage-two medical treatment, which requires administration of male sex hormone testosterone.
Even though the court has already authorized the procedure to Kelvin in another hearing in February, his father and various cause-oriented groups including medical, legal, and transgender organizations believed that the requirement for court approval must be abolished in special cases.
"A recalibration of the court's supervisory power is warranted," the counsel of Kelvin's father, whose name cannot be disclosed for legal reasons, told the five judges sitting on the appeal. She explained that stage-two treatment was a powerful thing, it's not surgical, it's not medical, and it's not invasive.
They argue that going through the process of securing a court approval is expensive and would mean considerable delay, a serious concern particularly when the child is growing and time is essential in changing pubertal development.
In a study conducted by Dr. Fiona Kelly of La Trobe University, families seeking court approval for their transgender children spend between $8,000 and $30,000 on average. It also takes about eight months from filing an application to the commencement of the procedure.
There are 63 applications for stage-two or stage-three treatments from July 31, 2013 to August 16, 2017, and all but one were approved. The NSW Department of Family and Community Services said the fact that many of the cases had been determined without controversy, "is not an argument in favor of dispensing with the requirement of scrutiny."
The other parties that were involved in the hearing and were expected to make their submissions are the Commonwealth Attorney-General, the North South Wales (NSW) Department of Family and Community Services, A Gender Agenda, Australian Human Rights Commission and the Royal Children's Hospital.
According to the website The Conversation, Australian laws have two medical procedures for children with gender dysphoria. Stage-one is a reversible medical treatment involving the child taking puberty blockers to suppress hormones responsible for puberty. The procedure is authorized upon assessment of two independent child and adolescent psychiatrists on gender identification, psychological development, and capacity to understand the details of the treatment.
Stage-two treatment is considered a special medical procedure and can only start upon approval of the court with the recommendations from a multi-disciplinary team composed of a paediatrician, two mental health experts one of whom must be a psychiatrist, and a fertility expert. Some of the effects, such as deepening of voice, are irreversible.
Gender reassignment surgery – the next level of treatment – is irreversible and only granted to individuals over 18 years old, which is already outside of the court's jurisdiction.
Statistics in the Royal Children's Hospital showed that they were 126 patient referrals this year and 710 since 2003. Among the patients, 96% diagnosed with gender dysphoria identified themselves as transgender into late adolescence.
Of those who sought stage-two treatment, no one transitioned back to their birth sex.