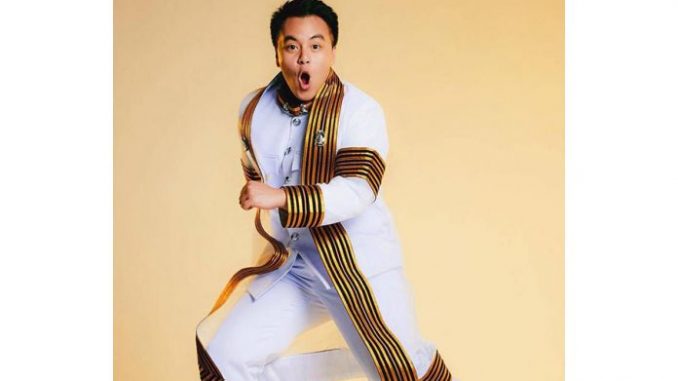 Garbed in slacks and jacket, Navarat Techarathanaprasert walked proudly on stage to receive the diploma for his bachelor's degree in architecture in Chulalongkorn University, founded a hundred years ago and the oldest institution of higher education in Thailand.
The website KhasodonEnglish.com reported on Friday that his graduation is historic for the university as Techarathanaprasert, nicknamed Grace, is believed to be the first transgender man who was allowed to choose and to wear male graduation attire in a commencement exercise.
Traditionally, Thailand schools are strict in enforcing clothing for graduates that should coincide with the gender identity assigned at birth.
Transgender individuals can request for exception, but they are required to secure a medical certificate and permission from the university.
Grace is grateful that he was given the choice on what to wear during the commencement exercise that is consistent with his gender identity.
In his Instagram account, he wrote, "Thank you Chulalongkorn University for considering my request to cross-dress and giving me the opportunity to be myself on the day I'm most proud of myself."
Reaction to the news on social media has been mixed. Many have positively welcomed the news.
Grace's photo of himself in white-and-gold graduation attire that he uploaded on social media two days ago had already earned 12,000 likes.
Instagram user kanyaward_tangtampun commented, "Congratulation sister too, Fighting Fighting. I look far better."
Others questioned the decision of the university.
"So now Chula is wishy-washy? It used to say this would ruin tradition, now it says it's okay. No stance," Facebook user Tawatchainan Sawertrapornpak commented.
Some also claimed that he got his wishes due to his family's status and wealth.
Grace, born on September 9, 1996, is a child of Somsak "Sia Jiang" Techaratanaprasert, president of Sahamongkol Film International. The company is involved in motion picture production and distribution in Thailand, and is considered the leading movie outfit in the country.
Grace was a child movie and voice actor who appeared in films "Power Kids", "Khan Kluay", "Chai Lai", "Beautiful Wonderful Perfect", and "Somtum".
For Grace, he hoped that this milestone becomes an opportunity to push for equality for everyone regardless of their gender identity.
"This might be a small issue, but it makes me feel that everyone should have the opportunity and freedom to live a life," Grace said. "Don't let the word 'gender' become an issue more important than life itself. Don't let it close your opportunity or block you from doing something at your best because we all are equally human."