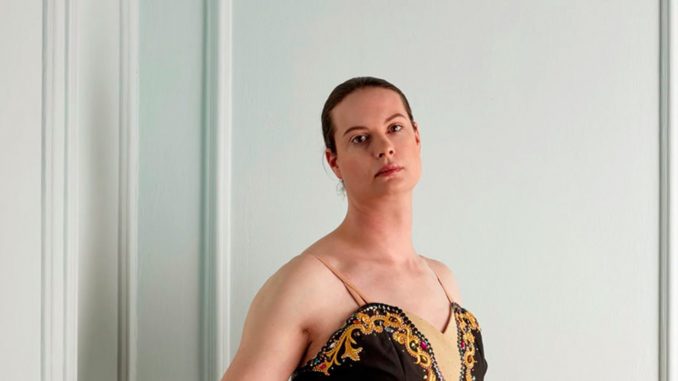 "I've always wanted to be a dancer, ever since I was little and I saw the Nutcracker being performed by some dancers of Blue Peter," ballerina Sophie Rebecca told Metro about her life-long dream in a featured interview last Friday.
Rebecca, a former rally driver for almost a decade, became Britain's first openly transgender woman to pass the exam at the prestigious Royal Academy of Dance last April.
Before her transition to become a woman two years ago at the age of 35, she said that she looked like a typical man to other people. She was into racing and shooting.
"I was trying my level best to be a man, to be manly and a lot of it was just a front; it was trying to run from who I was," she told BBC in an interview. "After so many years you become such an expert in this wall that you build because it risks everything to be found out. You risk losing your friends family and job and you do everything to prevent that from happening."
Her dream for dancing has always been strong, and she tried to learn ballet as a man. She quickly learned that no one is willing to teach her the parts that were reserved for women and was quickly told that boys do not wear tutus.
She started her transition to become a woman two years ago at the age of 35, saying that she thought she was trapped in the wrong body. "Knowing I wouldn't develop any further into a man was amazing. I've never been a man, I was just born one," she said.
Since then, she felt comfortable in pursuing her dream to dance.
"The female role in ballet is so feminine and I'm able to fully embrace myself as the person I have always been," she told Metro. "It's a strange feeling but as I now have female hormones, I have noticed my body changing shape and feel different in so many ways."
The changes brought about by her hormone therapy somehow had an impact on her stamina and strength required for ballet. Training four times a week, she said that strives to keep improving each week.
She now has a huge collection of tutus and leotards that her 6-foot-3 frame. Her height is something that she wished she didn't have, but she said that there are certain ballet movements that it can be an advantage.
Living openly as a trans woman in ballet, she hopes that people will gain strength from reading her story and be able to have the courage to start living out their dreams.
"I'm not transgender because I dance and I don't dance because I'm transgender," she told BBC. "I dance because I'm a dancer. It just happens to be that I'm a transgender. It's a passion, it's the way it makes me feel and it's perfect. It's me."