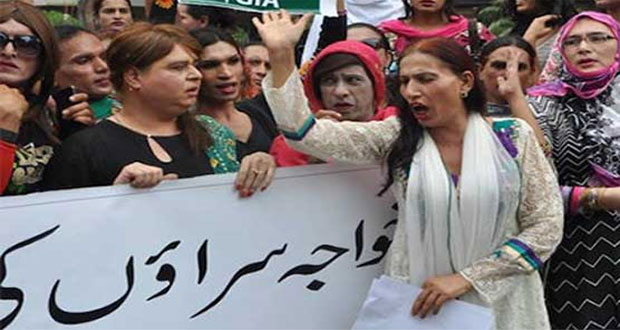 With the goal of improving the lives of transgender people and removing their social stigma, a Pakistani university launches free education for them according to a report by The News last Monday.
Allama Iqbal Open University (AIOU) in Islamabad, Pakistan has established a program that will provide free education for transgender students.
"We have decided to launch a programme for the amelioration of transgender people of Pakistan. Through this programme, we hope to return their long-lost self-respect and dignity to them and make them responsible citizens of the society," AIOU Vice Chancellor Professor Dr Shahid Siddiqui said.
He further stated that the announcement was received positively. "We have received a positive response from the community and have already started receiving applications for the programme," he said.
AIOU has been popular for inaugurating programs that focus on helping marginalized sectors of society. Founded in 1974, it aims to open up educational opportunities to working people and reach out to the remotest areas of Pakistan.
Dr. Siddiqui pointed out that the university is giving free education even up to the doctorate (PhD) level to jail inmates and students with disabilities, including the handicapped and the visually impaired.
He also added that programs in Chakwal, Nankana Sahib, Kharian and Thatta were also launched that offer education for girls who were pulled out from school for various reasons. There were 400 girls who have cleared grade-8 exams in Thatta alone, 377 of whom are proceeding to take the matriculation exams.
Pakistan has made strides towards advancing transgender rights over the past several years.
For example, according to Reuters, a government decision was announced June this year to issue a separate passport for transgender category.
In 2009, the Supreme Court allowed hijras – people who are transvestites, transsexuals and eunuchs – to request for a national identity card that reflects their gender identity.
Legal protection is also extended to other basic rights, including the right to inherit property and assets, to vote, and to be counted as another gender category in the national census.
Despite the edict, members of the LGBT community still suffer discrimination and violence.
The Human Rights Watch reported last year that violent attacks against transgender and intersex women increased in the province of Khyber Pakhtunkhwa even after the Supreme Court urged for heightened police response in protecting them; unknown perpetrators often targeted those who are involved in activism.
Homosexuality, particularly men having sexual relations with other men, is a criminal offense that could be punishable with life imprisonment.
Writing for The Diplomat, Umer Ali reported last year the murder of Alisha, a transgender-coordinator in Peshawar and one of the eight Trans Action Alliance board members. She was shot eight times, and died while the hospital staffs were still deliberating whether she would be admitted in the male or female ward.
According to the results from the latest national census, there are 10,000 transgender individuals living in Pakistan, representing 0.005 percent of the total population.