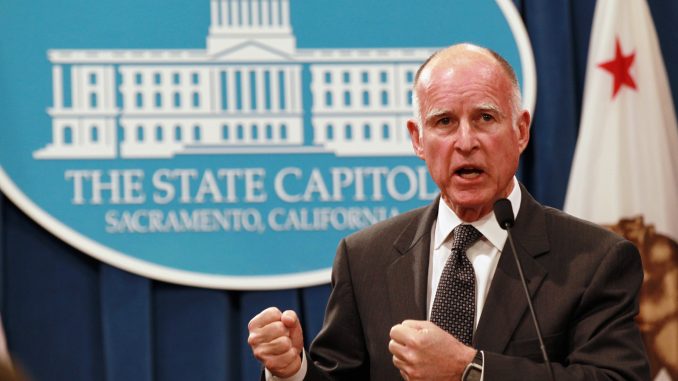 California now allows individuals who neither identify as male nor female to legally choose the third gender option for the first time in its history.
On Monday's report by The Sacramento Bee and published on its website, Governor Jerry Brown signed the Gender Recognition Act into law last Sunday allowing people to easily request gender change on identification documents such as birth certificates as well as recognizing nonbinary gender.
A court order or medical proof were removed as requirements for gender change requests, a move that advocates considered it as expanding the rights of the members the lesbian, gay, bisexual, and transgender (LGBT) community.
California natives can apply to change the gender marker on their birth certificates at the state registrar with an affidavit certifying that the request is not made for any fraudulent intentions.
The law also instructed the Department of Motor Vehicles to allow applicants of new driver's license or identity cards to choose from three gender options: male, female, or nonbinary.
Nonbinary, according to the new law, refers to people with gender identities that are somewhere outside of the strictly traditional male or female designations such as transgender individuals and those who have intersex traits.
California now joins the few places in the world where a third gender option is given some degree of legal recognition such as Australia, New Zealand, India, Pakistan, Thailand and some parts of Canada.
USA Today reported that Oregon became the first U.S. state in issuing driver's licenses and identifications that had an X as third gender option to the traditional male or female gender starting July 3.
Some advocates asserted that legally recognizing gender will make life easier for LBGT individuals.
Lambda Legal, in its statement to the Oregon Department of Transportation, wrote, "Presenting an identification document that does not accurately reflect one's sex and is inconsistent with one's gender identity can trigger invasions of privacy, prejudice, stigma, violence and discrimination and harassment in a wide variety of settings, including in employment, education, public accommodations, health care, housing and interactions with the government, including with law enforcement," the non-profit organization, Lambda Legal, wrote to the Oregon Department of Transportation."
Jo Michael of Equality California, who identifies as transgender and nonbinary, added that it allows them to more fully participate in society.
"Visibility is part of being able to live in the world as who you are and to not have to face the barriers that having an ID that doesn't match how you look can have in your life," Michael explained. "It can impact your ability to engage in commerce, the ability to use credit card, your ability to get a job, and be able to live in the way that you want to live and be a participating member of society."
According to Jody Herman, Williams Institute's expert on gender identity law and policy at the University of California, Los Angeles, around 31 per cent of 27,700 participants in their 2015 U.S. Transgender Survey identified themselves as nonbinary.
The study also discovered widespread negative experiences among the respondents with regards to official identity documents.
One out of three said that they had a bad experience when showing an ID with a name or gender that does not match to the gender they presently identify. Furthermore, 25 percent said they were harassed verbally, roughly 16 percent reportedly were denied of services or benefits, and 9 percent were requested to leave.
It also discovered that 2 percent claimed that they were assaulted and attacked.
Believing that it is unclear if the new law will help alleviate some of the problems, Herman said that California will nonetheless become a template for other states in the U.S. to follow.
"California is a large state and if we can make these changes to our administrative systems, then certainly other states are capable of doing that," she said. "As gender identities continue to expand and our concepts of gender continue to expand, governments are going to have to grapple with it and figure out how to be responsive to the way people understand themselves and live their lives."