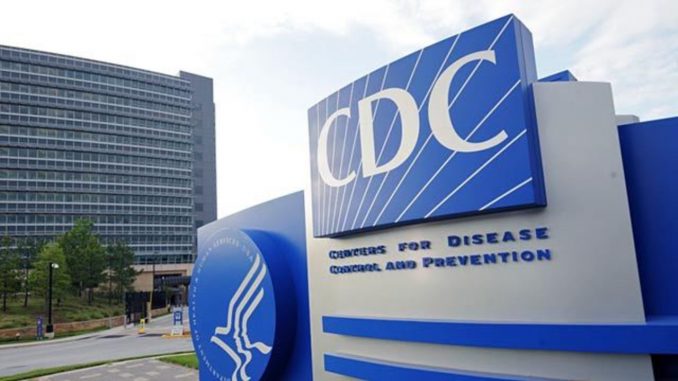 The US Center for Disease Control and Prevention were told in a meeting by high-ranking federal government officials to avoid using words like 'transgender' and 'diversity' in budget documents.
Anonymous source also told the press that banned words may not only be limited to budget proposal documents, but also to other documents as well in the agency.
Science and public health expert slammed the ban as ridiculous.
Officials of the United States Centers for Disease Control and Prevention (CDC) were told to avoid using certain words and phrases in documents subject for budget deliberations, sparking concerns among health leaders.
The Guardian on Sunday reported that CDC was given the guideline in a meeting with top budget officials. Words like "diversity", "entitlement", "fetus", "transgender", "vulnerable", "evidence-based" and "science-based" were banned from documents to be circulated in the Congress and federal government as part of the next presidential budget proposal.
Speaking anonymously, a CDC official confirmed that officials received feedback from senior members of the federal government in a meeting requesting that certain language in the draft budget documents be reconsidered. She however does not know if there were any specific prohibitions on the banned words.
Saying that she was not in the meeting and did not know who made the suggestion, she also specified that the feedback did not come from CDC officials, but from higher ranking officials in the government.
A medical leader who works with CDC as an outside agency, said that words are also banned other than budget documents.
He disclosed CDC employees were told verbally to avoid using the term 'health equity', referring to the goal of removing hurdles such as poverty and racial discrimination to ensure people have equal chance to be healthy.
"What is clearly happening is those people are afraid to use those words in any talks or papers. Everybody's afraid to do their job right now," the source said.
The agency has showed indications in the past it has less interest in talk and data on certain topics, such as when HHS removed a question on sexuality from a federal data-collecting survey. It was however restored after it met opposition from the LGBT advocates.
CDC director Dr. Brenda Fitzgerald, however, assured agency employees on CDC's commitment to public health.
"I want to assure you that CDC remains committed to our public health mission as a science- and evidence-based institution. As part of our commitment to provide for the common defense of the country against health threats, science is and will remain the foundation of our work," Fitzgerald wrote in an email to agency employees.
The government agency is responsible for responding to infectious disease outbreaks such as Ebola and Zika, and monitoring various chronic diseases and other health concerns.
For decades, CDC has been a reputable source of important scientific information. Censoring certain language that they can use caused concerns among experts in science and public health.
Dr. San Galea of Boston University's School of Public Health pointed out that language is connected with issues that people are mostly concerned about.
"The words that we use ultimately describe what we care about and what we think are priorities," Galea said. "If you are saying you cannot use words like 'transgender' and 'diversity', it's a clear statement that you cannot pay attention to these issues."
Chief executive officer of the American Association of the Advancement of Science reacted in a statement, "Here's a word that's still allowed: 'ridiculous'."
The US Department of Human and Health Services (HHS), which oversees CDC, released a statement that it was a mischaracterization that CDC was banned from mentioning those words. They however declined to answer or clarify further questions.
"The assertion that HHS has 'banned words' is a complete mischaracterization of discussions regarding the budget formulation process," HHS spokesman Matt Lloyd said. "HHS will continue to use the best scientific evidence available to improve the health of all Americans. HHS also strongly encourages the use of outcome and evidence data in program evaluations and budget decisions."
Some legislators from the Republican party and the White House have put forward proposals to cut down the CDC's $7 billion discretionary budget.
Dr. Galea continued, "Everybody in the public health community recognizes that there is a slowly growing timidity by colleagues whose budgets are dependent on the federal government… I have a deep sympathy for the predicament that they are in."
Under the Trump administration, several federal agencies have lessened data collection on topics ranging from climate change, homeless people who are gay, lesbian, bisexual, and transgender, and remove information on these topics from some government websites.
In another transgender related news, President Donald Trump has also earlier pushed to ban transgender people from serving in the military.