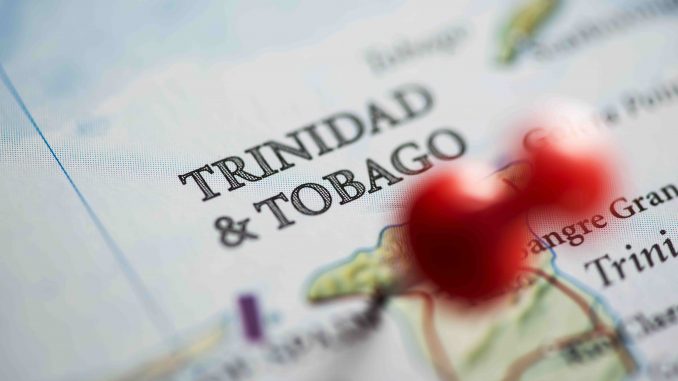 Critics call out the way traditional and social media describe the victim in news coverage.
Psychologist Keith Lequay said in a 2015 interview that the country needed a frank and open education about what it means to be a transgender person.
Executive director of Coalition Advocating for Inclusion of Sexual Orientation, Colin Robinson, remarked the lack of legal literacy on human sex, gender diversity and transgender issues.
With sympathy pouring in for the killing of HIV advocate and transgender woman Keon Patterson, known with her moniker Sasha Fierce, gender identity and transgender rights in Trinidad and Tobago have become national talking points.
According to Trinidad and Tobago Newsday last Sunday, advocates have called out the manner in which news involving transgender individuals are written, particularly the language being used to describe Fierce.
Language describing transgender people
The non-government organization Silver Lining Foundation, while extending condolences to friends and families of Fierce, criticized the press and social media. With a hashtag #SayHerName, the organization wrote on Facebook, "Sasha Fierce was NOT a 'cross dresser'. Sasha Fierce was NOT a 'man in woman's clothing'. Sasha Fierce was NOT a 'transgender man'. Sasha Fierce was NOT a 'bullerman'."
Chief administrative officer of the Silver Lining Foundation, Kennedy Maraj, said that her death should not be treated with disrespect as seen on traditional and social media.
"We felt our country was not evolved or progressive enough to actually say the name she wanted to be identified with. Most of the media reports and social media comments produced the stereotypical nonsense we have been dealing with for the past umpteen years," Maraj said.
He further explained that he knew there is prevailing lack of education and misinformation but that cannot be used as an excuse to disrespect the victim's family and the rest of the LGBT community.
He stated, "We already have enough that we are facing as a community and to have that type of language being used in an incident like this just further exacerbates the level of homophobia and discrimination that normally persists within the community."
Gender identity
In a transgender related news by the Trinidad and Tobago Guardian posted in 2015, local psychologist Keith Lequay said that the country needed frank and open education on gender identity in order to move forward and for society to be more aware and accepting of transgender people.
He explained that the mismatch between gender assigned at birth and preferred gender identity that some individuals feel has a biological basis and said, "Therefore, when you hear someone say they always felt they were in the wrong body, this is what you should understand. It is not that they are experimenting or trying to be what they are not. It is them actually trying to be their authentic selves."
"And because this has not yet been socially accepted and many people still believe it to be some sick twisted work of a demented mind, there have been many tragedies among this community," Lequay continued. "Many have committed suicide because they could not deal with the pressure of society and suppressing their authentic selves for much longer."
Lack of legislations
The publication also interviewed Colin Robinson, executive director of Coalition Advocating for Inclusion of Sexual Orientation (CAISO) who said that the country is marked with lack of legal literacy on human sex, gender diversity and transgender issues as reflected in past court decisions.
His organization also found similar misunderstanding or ignorance on transgender experiences and intersexuality with their work in public hospitals and policymaking, a situation that makes it challenging for advocacy and policy leadership to be established in these sectors.
"Some cultures, like our own indigenous ones, recognise a third or "two-spirit" category. But in our contemporary society, like most western ones that colonised us, gender is seen as a binary. Legal systems reflect this binary notion of gender, and with people assigned to one sex immediately at birth, sex shapes a lot of what is possible for them in the law," Robinson said.
He called out educational institutions for being intransigent on their transgender students, saying, "There is no framework in the law that requires forms of ID issued by non-state entities to accommodate gender-conforming appearance… We are not aware of any formal policy on this matter, even for government-issued documents, eg health cards; their issuance may be subject to the whim of a supervisor."
Identity and legal documents
Robinson also mentioned the absence of a policy that can allow change of sex for public health or human rights reason.
"Though our habit of enforcing our personal morality in delivery of public goods and services sometimes makes this process complicated, there are no laws to prevent a man or a woman whose birth is registered as one sex from legally changing his/her name to a name that is seen as female or male respectively," Robinson said. "But the person's sex assigned at birth remains unchanged, and this can often present problems when stopped by the police or inspected by immigration, when suspicions as to false identity and criminal intent may arise."
He cited the example of a transgender foreigner who entered Trinidad and Tobago for a conference. Because her passport showed she was male, she was subjected to a secondary inspection and was made a spectacle when the news spread and several others went to the inspection area.
Saying that legal documents could present a problem for transgender people in everyday situation such as banking, he continued, "In other countries, the recommendation of a health/human service professional is all that is necessary to change sex on an identity document. The rationale of this approach is that gender-non-conforming documents endanger a person's security when travelling abroad, especially to places less accepting of gender diversity or where it may be read as evidence of homosexuality, which is criminalised and a source of violence."
Discrimination
Robinson also said there are needed laws that cover health and sex-segregated institutions and public facilities. One example was that of a woman who was forced to use a male toilet after discreetly telling her identity to school authorities.
She sought asylum in Europe after her case filed at Equal Opportunity Commission decided against her, ruling that the Equal Opportunity Act cover sex but not gender identity or expression.
Robinson explained, "That EOC precedent augurs badly for transgenders' access to future protection by the sex discrimination provision of the EOA, despite the commission's subsequent recommendation of statutory inclusion of sexual orientation in the act."
He also claimed that religious groups are pushing for the status quo to be maintained, making it likely for gays and lesbians to be granted their rights than transgender people who were misunderstood or mistreated.
"For even smaller numbers of people, one of two things happens; they have or develop a bodily appearance that has sex characteristics not clearly identifiable as male or female or has characteristics identifiable as both or they have a bodily appearance readily identifiable as one sex but they have or develop a rooted personal identity related to the gender of the other sex. In third-gender cultures, they would be third gender," Robinson said. "Binary gender systems and their legal frameworks often need to adapt when countries in which they live wish to protect and ensure the health and welfare of people with such experiences, which include intersex and transgender people. The needs of both groups often overlap."